* Oy. What a day. Personal stuff is demanding immediate attention and I simply can't be with the blog for the next few hours. We'll get to pensions, AG Madigan, fracking, etc. later today. Sorry about that, but sometimes these things can't be avoided.
Caption?…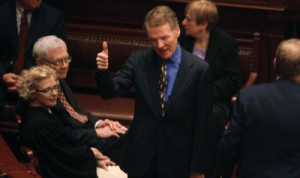 I'll buy the winner an adult beverage.
101 Comments














































































































































































































































































































Sorry, comments for this post are now closed.