* Treasurer Dan Rutherford with his new running mate Steve Kim…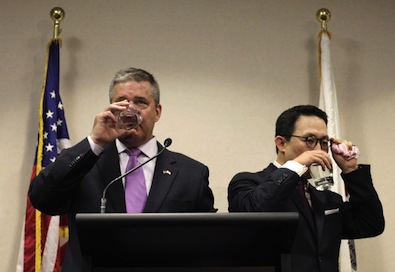 * The Question: Caption?
Also, bonus points for anyone who can explain to me two things: 1) What does Kim really bring to the ticket?; and 2) How is Kim the best person qualified to take over the governor's job if, God forbid, something happens to Rutherford?
79 Comments












































































































































































































































Sorry, comments for this post are now closed.