* I told subscribers about this last night…
Illinois Sen. Bill Brady will announce today that former Long Grove Village President Maria Rodriguez will be his new running mate.

— Blueroomstream (@Blueroomstream) September 17, 2013
* More…
Rodriguez (53) is the former Village President of Long Grove, Illinois, and was a 2010 GOP candidate for the Congress in the 8th CD, losing in the primary to former Congressman Joe Walsh.

During her 2010 bid, Rodriguez was endorsed by conservative groups such as Concerned Women for America (CWA), Eagle Forum PAC, Susan B. Anthony and Illinois Pro Life Federation Federal. She was also endorsed by the Sun-Times and the Daily Herald.

Following her 2010 campaign, she was Executive Director of Adam Andrzejewski's For the Good of Illinois.
* Here she is speaking at a 2010 tea party rally…
Not the greatest public speaker, but that could change.
Despite her surname, Rodriguez is not a Latina. But this still has the potential to be a dramatic pick for Brady.
* And here's a photo of Brady and Rodriguez from a 2010 Family PAC event…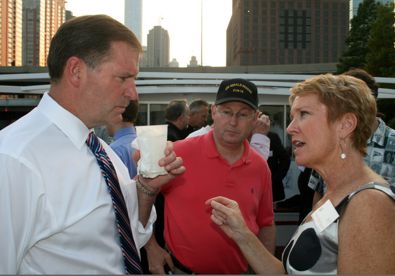 Shall we welcome her to the race with a caption contest?
68 Comments











































































































































































































Sorry, comments for this post are now closed.