* If a picture is worth a thousand words, what about a cartoon? Pat Byrnes is Attorney General Lisa Madigan's husband and House Speaker Michael Madigan's son-in-law. He's also a cartoonist for the New Yorker, runs a very funny blog called "Captain Dad" and has a new book out.
Maybe I'm reading too much into this. Maybe a cigar is just a cigar. But I can't help wondering if a recent Byrnes cartoon had something to do with this summer's familial strife…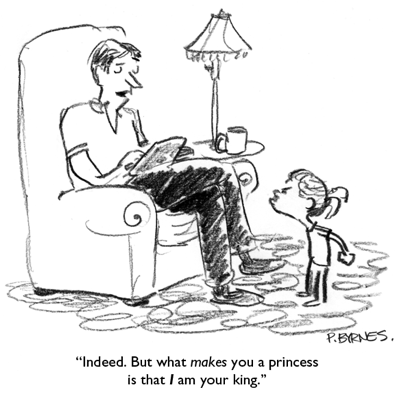 Heh.
* The Question: Has your opinion changed about AG Madigan for better or for worse since she decided not to run for governor? Take the poll and then explain your answer in comments, please.
surveys & polls
44 Comments



































































































































Sorry, comments for this post are now closed.