* According to my web hosting guys, my server became corrupted last night. They're not sure how yet, but this being Illinois I'm guessing corruption is everywhere and the possibilities are almost infinite.
Anyway, here's an #OscarThePuppy video to tide you over while I get a post together. Oscar isn't supposed to play with newspapers because he shreds them, but they're one of his favorite things. He usually does really well with the "Drop it" command when it comes to his toys, but not so much with newspapers, as you'll see…
…Adding… A recent aftermath of Oscar's love for newspapers and magazines…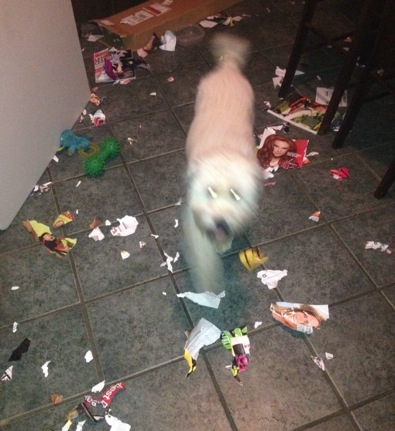 Heh.
39 Comments




















































































































Sorry, comments for this post are now closed.