* The BGA's caption…
Better Government Association President and CEO Andy Shaw and John Tillman of the Illinois Policy Institute discussed the State's pension crisis and "corruption-as-usual culture" at the Union League Club of Chicago on Wednesday, October 30.
I'm sure you can do better than that.
* The photo…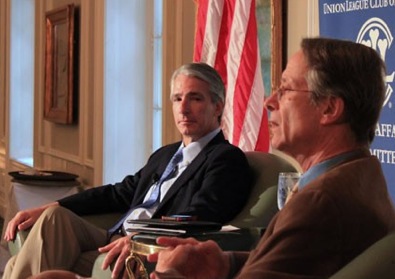 Remember, this is all in fun.
52 Comments



























































































































































Sorry, comments for this post are now closed.