* National prognosticators are saying that Gov. Pat Quinn is favored to win reelection. From the New York Times' FiveThirtyEight blog…
Although Mr. Quinn is the second most unpopular governor up for re-election in 2014, he is a Democrat in deep blue Illinois. If he runs, he is still considered a favorite to win re-election: the Cook Political Report, Sabato's Crystal Ball and The Rothenberg Political Report rate the Illinois governor's race, respectively, as leaning Democratic, likely Democratic and likely Democratic.
Despite Quinn's terrible approval ratings, this is still a Democratic-leaning state. And 2014 doesn't yet appear to be shaping up to be as horrible of a year for that party as 2010 was. So, those ratings are understandable.
Notice, however, that this is about a Democrat vs. a Republican. If Quinn is challenged in the primary, then all bets are off.
* The list…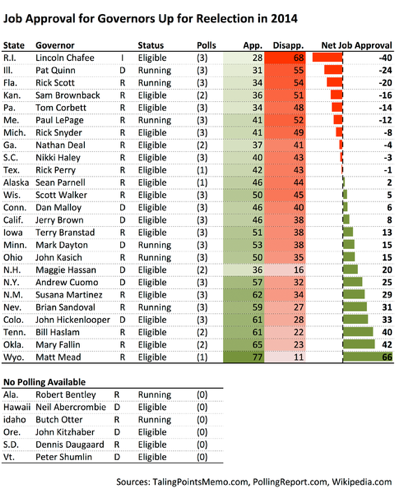 - Posted by Rich Miller 23 Comments