Capitol Fax.com - Your Illinois News Radar
---
Latest Post | Last 10 Posts | Archives
---
Previous Post: DON'T TAX SATELLITE TV!
Next Post: Question of the day
Mental health break
Posted in:
* Last week, I took Oscar the Puppy downtown and three people yelled out his name. Not one of them said "hi" to me. A couple of days later, Oscar and I went to the pet store and a blog reader gushed over the little guy and barely talked to me at all.
I'm sensing a developing pattern here.
So, by popular demand, here's the real star of the blog getting a much-appreciated belly rub…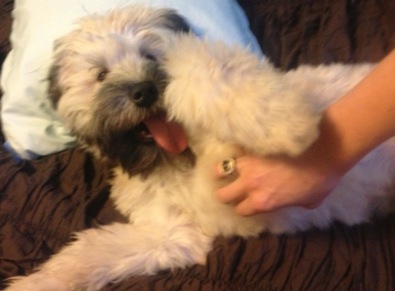 Posing…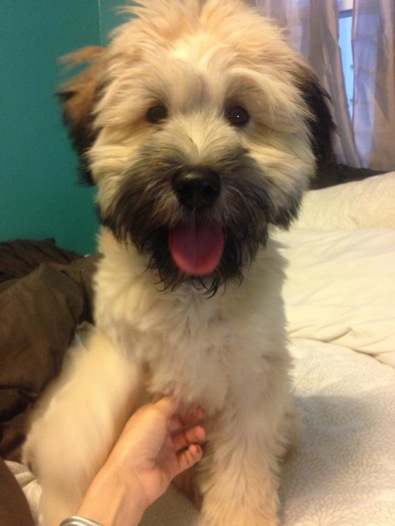 * Oscar has been enrolled in puppy training class. Actually, it should be called puppy owner training class because we're the ones getting the real lessons.
Anyway, Oscar loves his new classmates…
And now if you'll excuse me, I need to take Oscar for a walk and then give him some lunch. The House has adjourned, so I can safely leave for a while.
I'll be back later.
posted by Rich Miller
Friday, May 10, 13 @ 11:24 am
Comments
Add a comment
Sorry, comments are closed at this time.
Previous Post: DON'T TAX SATELLITE TV!
Next Post: Question of the day
---
Last 10 posts:
WordPress Mobile Edition available at alexking.org.
powered by WordPress.