Capitol Fax.com - Your Illinois News Radar
---
Latest Post | Last 10 Posts | Archives
---
Previous Post: Dillard promises to appoint conservative advisory committee, wants "second gas tax" instead of casinos
Next Post: New play to debut about Stu Levine
Grogan to announce this afternoon
Posted in:
* From a press release…
DuPage County Auditor Bob Grogran will hold a press conference to formally announce his candidacy for Illinois State Treasurer on Tuesday, August 27, in Du Quoin. Grogran (R) would be the first CPA to serve as State Treasurer.

What: Bob Grogan press conference, announcing for State Treasurer
Date: Tuesday, August 27th
When: 4 p.m.
Where: Republican Tent, Du Quoin State Fair, Du Quoin, IL
Notice the misspelling of his own name. Oops.
* Shall we welcome him to the race with a caption contest? From Grogan's Facebook page…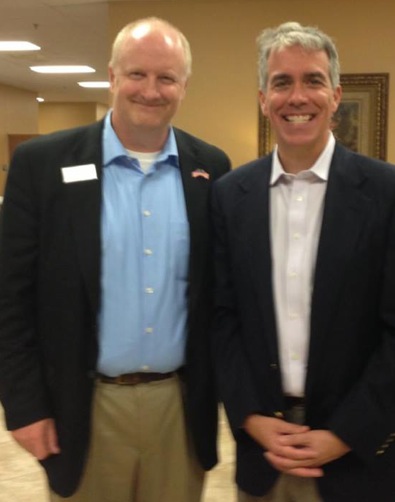 posted by Rich Miller
Tuesday, Aug 27, 13 @ 10:19 am
Comments
Add a comment
Sorry, comments are closed at this time.
Previous Post: Dillard promises to appoint conservative advisory committee, wants "second gas tax" instead of casinos
Next Post: New play to debut about Stu Levine
---
Last 10 posts:
WordPress Mobile Edition available at alexking.org.
powered by WordPress.