Capitol Fax.com - Your Illinois News Radar
---
Latest Post | Last 10 Posts | Archives
---
Previous Post: *** LIVE SESSION COVERAGE ***
Next Post: Question of the day
Caption contest!
Posted in:
* Rep. John Bradley is proudly showing off his new spring jacket today…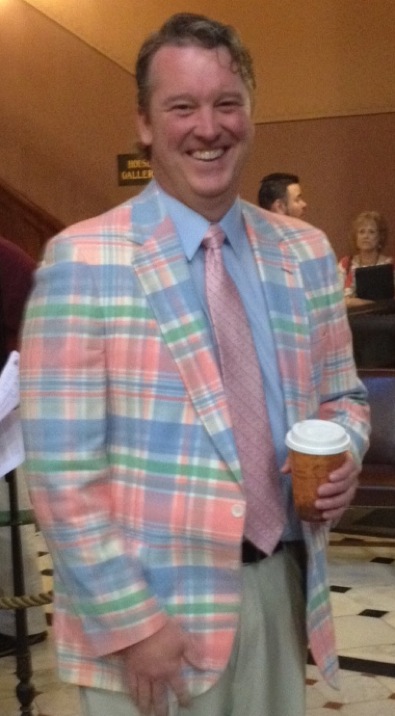 Oh. My. Goodness.
I'll make Bradley buy today's winner a cup of coffee for subjecting all of us to his fashion weirdness.
* The winner of yesterday's caption contest of a photo of Scott Walker goes to Karl…
"Last time I made this face, it scared Democrats so bad they ran to Rockford for like, two weeks."
Contact me, Karl, and I'll buy you a beer.
posted by Rich Miller
Thursday, Apr 19, 12 @ 10:14 am
Comments
Add a comment
Sorry, comments are closed at this time.
Previous Post: *** LIVE SESSION COVERAGE ***
Next Post: Question of the day
---
Last 10 posts:
WordPress Mobile Edition available at alexking.org.
powered by WordPress.