Capitol Fax.com - Your Illinois News Radar
---
Latest Post | Last 10 Posts | Archives
---
Previous Post: $900K on new TV ad against Schneider
Next Post: How not to win friends and influence people
Question of the day
Posted in:
* House Speaker and Democratic Party of Illinois Chairman Michael J. Madigan…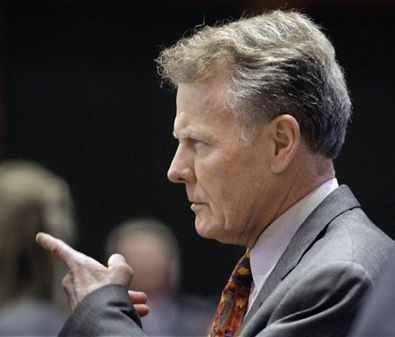 * The Question: Caption?
Best comment wins an invitation to my election night party, which is gonna be way cool, with a high-tech twist. Details to come.
posted by Rich Miller
Tuesday, Oct 30, 12 @ 12:21 pm
Comments
Add a comment
Sorry, comments are closed at this time.
Previous Post: $900K on new TV ad against Schneider
Next Post: How not to win friends and influence people
---
Last 10 posts:
WordPress Mobile Edition available at alexking.org.
powered by WordPress.