* The U of I's Jorge Chapa takes a look at Illinois' demographic trends…
Sometime in the 2000s, California became a majority-minority state. Sometime in the 2020s, Illinois likely will do the same.

At first glance, it appears majority-minority status is a long way off for Illinois. The latest U.S. Census data show that 63 percent of Illinoisans are non-Latino white, 30 percent are African American and Latino, 5 percent are Asian and 2 percent are Native American.

But the major differences in the age distributions of these groups will accelerate change. Whites are much older than any other racial group. For example, Illinoisans aged 65 or older are 80 percent white, while only 17 percent of these seniors are African American or Latino. In contrast, Latinos and African Americans make up almost 40 percent of the Illinois population under age 25.

This age-race shift was just as pronounced in California — back in the 1980s. Today, Latinos and African Americans make up 45 percent of the Golden State's population and a majority of the younger age groups. Illinois appears well on its way to joining California — and Texas, New Mexico and Hawaii — as a majority-minority state.
* And that makes him worry about our future if things don't change soon…
As the age-race shift progresses, Latinos and African Americans will make up a much larger proportion of the workforce. For a variety of reasons, to date, neither group has attained the education levels of whites. For example, white adults are more than twice as likely to have graduated college as African Americans or Latinos. Not coincidentally, the per capita income of whites is at least twice that of African Americans and Latinos.

If such differences persist, they will have a significant negative effect on the Illinois economy and state budget.

As white baby boomers age, they will place a tremendous demand on pensions and other senior support programs. If the prime earning population is made up of more minorities, and if they continue to earn less money, the economy will be depressed and government revenue will decline.

The state of Illinois faces a $100 billion shortfall in funding for public pensions and needs tens of billions more for infrastructure, education and other investments. Where will this money come from if a large part of our future workforce has low levels of education and lower earnings?
Discuss.
- Posted by Rich Miller 56 Comments


* First Ernie and now Minnie…
White Sox legend Minnie Minoso died Saturday night in Chicago, the team announced Sunday.

Minoso, whose full name was Saturnino Orestes Armas "Minnie" Minoso Arrieta, was the first black player White Sox history when he debuted with the team on May 1, 1951, the Sox said.

The so-called "Cuban Comet" was a seven-time All-Star who was almost as well known for his post-retirement job an ambassador for the team, interacting with many fans at Sox games at U.S. Cellular Field and at community events.

"Our organization and our city have suffered a heart-breaking loss today," said Jerry Reinsdorf, chairman of the White Sox. "We have lost our dear friend and a great man. Many tears are falling."
Player after player has said Minoso was the perfect teammate, with a love for the game that bubbled up like a spring.

''When I die, I want to be playing baseball,'' Minoso once said. ''They don't bury me without my uniform.''

It would have been nice, in its way, to see him right there on the green grass of the Sox' lovely spring-training complex when he took his last breath. And if he's buried in his No. 9 Sox uniform, so be it.

His accomplishments — he ran the bases like a gazelle, drove in 100 or more runs four times and hit .300 or higher eight times in an era when hitting was hard and steroids were unheard of — make him worthy of special honors. But the equanimity he showed while breaking into a sports world that was foreign and didn't necessarily want him is the amazing part.

''I know we are all going to go at some time, but I had gotten to the point where I really felt Minnie was going to live forever,'' Sox chairman Jerry Reinsdorf said. ''I don't think he ever had an unhappy day. If he did, he never let anyone know he was unhappy. He was always upbeat. He always had a smile. He always had something nice to say to somebody.'' […]

As new Sox pitcher Jeff Samardzija put it, sadly and succinctly: ''What a great dude.''
* A bit more background…
Born in Cuba, Minoso was the only player ever in professional ball to play in seven different decades, in Cuba, the Negro Leagues, the Majors, in Mexico, and in the Minors. He was an eight-time All Star, and had a lifetime .298 average. He barely missed being elected to the National Baseball Hall of Fame in 2011 and 2014.
That last snub was ridiculous. The man belongs in the Hall.
* More…
Minoso's No. 9 was retired by the Sox in 1983, and his statue was unveiled at U.S. Cellular Field in 2004. He made his major-league debut with the Cleveland Indians in 1949 and was acquired by Sox general manager Frank Lane in a three-team trade two years later. In his first game with the Sox, he homered against the Yankees' Vic Raschi in his first at-bat.
- Posted by Rich Miller 29 Comments


* Rep. Poe doesn't look like he'll be following recent paths out the House door. Just the opposite, in fact…
Representative Raymond Poe's return to Illinois may not be the best news for Governor Bruce Rauner. Poe will be back at work next week after spending three months in Texas receiving treatment for a blood disorder.

And he's ready to oppose some of the governor's proposals… including Rauner's call to move all state workers to the less generous Tier 2 pension system. Poe says he's also willing to consider additional revenue for the state… so long as the money is used to pay off old bills and make required pension payments.
- Posted by Rich Miller 36 Comments


* I ran into Tim Butler Friday night at the Tossers' show in Springfield. Everybody who knows him thinks he's a solid dude. And if he likes Irish punk, that's a pretty good start…
Republican Party leaders in the 87th District have selected Tim Butler of Springfield to fill former state Rep. Rich Brauer's vacant seat.

The replacement committee chose Butler at a meeting Saturday afternoon in Springfield. He received a unanimous vote from the GOP chairmen of Sangamon, Tazewell, Logan and Menard counties. Butler is the district chief of staff for Republican U.S. Congressman Rodney Davis of Tayorville.

The committee chose Butler from a pool of 15 hopefuls after it received two late applications by fax on Friday. He was the only candidate formally interviewed.

Dave Bender, Logan County Republican Party chair and head of the committee, said Saturday that Butler's experience, education and political background gave him the advantage. He said they didn't discuss specific policies.
* He's also a big Pearl Jam fan…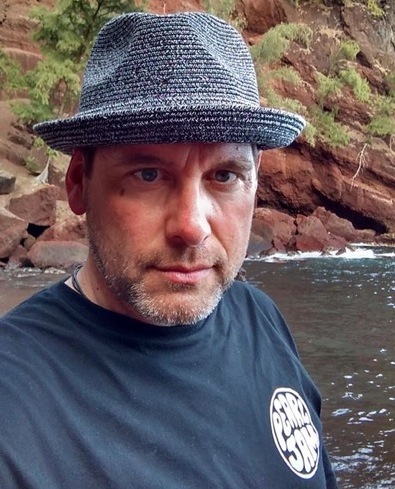 * The Question: Caption?
- Posted by Rich Miller 57 Comments


* A subscriber sent me this e-mail today. My mom also received one of these in mid February…
From: DanRutherford@danrutherford.org
Date: March 2, 2015 at 11:36:15 AM CST
To: xxxxxxxxx
Subject: Rutherford Asks You to Weigh in on Taxes some want to raise

Xxxx,

The financial health of our state is my top priority and was as State Treasurer. People have expressed concern that no one asks their opinion or takes it into consideration, especially when it comes to taxes. I am going to change that.

There are those in Springfield who are looking to raise taxes and fees, again. I am NOT a supporter of tax increases or creating new ones. I am posting a survey on my website for you to express your position on this matter.

I am NOT advocating these raises. I am providing this survey as an outlet for you to express yourself. I appreciate you taking time to participate. The link to it is http://danrutherford.org/survey/income-tax/

All information provided is confidential. Results will be posted as a cumulative of those who respond.

If you participate in the survey, you will receive an email letting you know when the results are posted. The cumulative results will be known to the media and public policy makers.

Thank you for your participation.

Sincerely,
Dan Rutherford
Illinois State Treasurer
(2011-2015)
The results are here.
I called Rutherford today and left a message. I'll let you know if he responds and tell you what he says.
*** UPDATE *** Rutheford just called me back and said, "I've been doing this for years." I asked whether this was any indication of any future political plans and he said, "No, my gosh, no."
"I've only been out of office two months," said. "I'm taking some time, I'm relaxing, I'm doing some travel… By no means should anyone read into this any future plans."
He said he has an "extensive database" and this was just a way to use it to test some issues for those who are still in touch.
- Posted by Rich Miller 23 Comments


* This was inevitable…
Reversing its decision to limit a new state standardized test to just 10 percent of Chicago Public Schools students, CPS officials said Monday that with a week to go before the PARCC testing window opens, all CPS students in 3rd through 8th grade will take it.

CPS had tried to buck state regulations for every public school student to take PARCC — the Partnership for the Assessment of Readiness for College and Careers — saying that Illinois' largest district would instead do another year of pilot testing in about 66 schools. Chicago children lacked the technology and technological skills to take the exam, which is largely given on a computer, officials said.

The state resisted, telling CPS officials repeatedly that the district had to offer the test to all eligible students — or jeopardize the entire state's federal funding for poor children, which tops $1 billion. The latest warning from the state came Friday in a letter. […]

Some have accused CPS officials of playing politics with the test, appealing to a swath of parents who say CPS tests their kids too much and who were also disenchanted with many of Mayor Rahm Emanuel's education policies. CPS' announcement Monday came less than a week after Emanuel was forced into a runoff with Jesus "Chuy" Garcia.
As we've discussed before, the feds threatened to withhold all education money from Illinois if the state allowed Chicago to skip the exams. The state held firm and threatened to cut off the city's money to save its own money. The CS-T report above could be right about this being a political ploy which was only designed to be played out through the first round, which Rahm was supposed to win… and didn't.
Oops.
* Tribune…
(T)he district began an effort to administer the test to just 66 of its more than 600 schools. All schools were still told to prepare for the test, while a district spokesman insisted through late last week that CPS was still pursuing a limited rollout.

But at a sometimes heated hearing last week in Springfield, a CPS official said all district schools have been ordered to prepare for the exam and that all but about two dozen schools are technologically prepared to give the computer-based test.

Still, CPS Chief Accountability Officer John Barker told lawmakers: "We feel like the implementation of PARCC for this year is going to be extremely problematic for our district and others across the state."

Parent groups and the Chicago Teachers Union have opposed the exam amid broad debate over rigorous Common Core educational standards and so-called high-stakes testing.
- Posted by Rich Miller 13 Comments


* Sigh…
Sen. Mark Kirk warns Chicago could follow Detroit int bankruptcy without a mayor with the "gravitas" of @RahmEmanuel. That's an endorsement

— Fran Spielman (@fspielman) March 2, 2015
Anyone who compares Chicago to Detroit hasn't spent any time in Detroit and/or hasn't looked at that city's many problems, which have festered for decades upon decades.
If there's any comparison for Chicago, it might possibly be New York City, which teetered badly in the '70s and came roaring back because of its sizable built-in advantages.
Detroit is a special case. St. Louis also dealt with massive population loss (for the same sorts of reasons) and poor leadership in the 1960s and 1970s, but it has avoided Detroit's fate. If you've been to STL in the past few years, you know that its revitalization - which still has a ways to go - has been remarkable.
* That said, it's probably a fairly smart move for Kirk, who won't have an easy race in 2016…
The senator portrays himself as the reasonable moderate in unreasonable Washington, the "bipartisan bridge between two warring tribes," as he puts it.

It's a powerful argument, and I wouldn't dismiss it lightly. "Anybody who thinks it will be easy to beat him is fooling themselves," says consultant Eric Adelstein, who helmed Alexi Giannoulias' 2010 race against Kirk. "He's a very savvy politician." […]

Problem One for Kirk is Rauner. If organized labor and other Democratic constituencies are looking for a candidate to take it all out on after two years of dealing with the new governor, Kirk is likely to be their top target.

Problem Two is that walking the line between being a moderate sometimes and being a regular Republican at others requires quite a bit of balancing.

"His rhetoric has not been helpful," says northwest suburban U.S. Rep. Tammy Duckworth, a Democrat who is considering a race against him but has not yet made up her mind. Her reference in part is to an episode in February in which one day Kirk threatened to pile "coffins" outside the doors of Democratic offices if the Department of Homeland Security shut down, but then the next day broke with GOP leadership to urge passage of a funding bill without any anti-immigration-reform riders.
- Posted by Rich Miller 17 Comments


* Attorney General Lisa Madigan released her list of top ten consumer complaints in 2014 today…
1. Consumer Debt (mortgage lending, debt collections, credit cards) 3,655
2. Identity Theft (fraudulent credit cards and utility accounts, bank fraud) 2,617
3. Telecommunications (wireless service, local phone service, cable/satellite) 2,162
4. Construction/Home Improvement (remodeling, roofs/gutters) 1,900
5. Motor Vehicles/Used Auto Sales (as-is sales, financing, warranties) 1,305
6. Promotions & Schemes (sweepstakes, pyramid, work-at home scams) 1,199
7. Mail Order (Internet purchases, catalog ordering, television/radio) 868
8. Fraud Against Business (consulting, directories/publications) 762
9. Motor Vehicle/Non-Warranty Repair (collision/body, engines) 608
10. Utilities (electric, natural gas/propane, water/sewer, waste removal) 566
* From a press release…
"Identity theft has long been a top concern for Illinois residents," Attorney General Madigan said. "But in light of last year's massive data breaches, it is clearer than ever that much more must be done to protect sensitive data while ensuring that people know when their information has been compromised and what they should do to minimize the damage."

Madigan's office received 21,791 complaints in 2014. For the seventh year in a row, consumer debt ranked as the top complaint filed with Madigan's Consumer Protection Division, with 3,655 complaints involving issues such as mortgage lending, abusive debt collection practices and predatory payday loans. Number two on the list for the seventh year is identity theft, with Madigan's office receiving 2,671 complaints.

While identity theft has long been a top complaint to the Attorney General's office, Madigan attributed last year's ranking to the numerous major data breaches reported in 2014, which many have termed "The Year of the Data Breach." Madigan's office is leading multi-state investigations into the data security practices of a number of entities that have suffered breaches, including Target and Neiman Marcus.

To help Illinois residents, Madigan's office has an Identity Theft Unit and Hotline (1-866-999-5630), run by a team of experts who provide one-on-one assistance to victims of identity theft and data breaches. Since the creation of the hotline, the Attorney General's office has helped remove more than $27 million worth of fraudulent charges on over 37,000 Illinois consumers' accounts.

Madigan also has testified before the U.S. Senate and the U.S. House of Representatives in recent years to stress the urgent need for stronger laws to address the epidemic of data breaches nationwide, including her testimony last month on Capitol Hill about the importance of strong data notification laws both at the federal and state levels.

In Illinois, Madigan recently drafted legislation to strengthen the state's Personal Information Protection Act (PIPA). Originally passed in 2005 at Attorney General Madigan's direction, PIPA made Illinois among the first states in the country to require entities that suffer a data breach to notify Illinois residents if the breached information included residents' drivers' license numbers, social security numbers, or financial account information. Since the law's enactment, the extent of sensitive information collected about consumers has expanded and the threat of data breaches has increased significantly, necessitating the need to update and strengthen the state's law.

Madigan's bill, which is sponsored by Sen. Daniel Biss and Rep. Ann Williams, will expand the type of information that requires a company to notify consumers of a breach, including medical information outside of federal privacy laws, biometric data, geolocation information, sensitive consumer marketing data, contact information when combined with identifying information, and login credentials for online accounts. The bill also requires entities holding sensitive information to take "reasonable" steps to protect the information and requires entities to notify the Attorney General's office when breaches occur. Madigan said her office would create a website that lists every data breach that affects Illinois to increase awareness among residents.
Discuss.
- Posted by Rich Miller 11 Comments


* Willie Wilson made an unusual announcement yesterday…
The African-American businessman, who was knocked out of the contest in the Feb. 24 primary, says he had private meetings over the weekend with the two candidates who will be on the April 7 ballot: incumbent Rahm Emanuel and Cook County Commissioner Jesus "Chuy" Garcia.

Wilson tells CBS 2's Dana Kozlov he's already decided he'll vote for Garcia. That's based in part, he says, on his dissatisfaction with public school closings under Emanuel's administration and also the city's continued use of red-light cameras.

"My personal vote is for anybody except for this mayor," Wilson said Sunday.

Still, he said, he could end up publicly endorsing Emanuel, depending on what members of his own community tell him. Wilson insisted his personal vote is separate from who might be best for the city as a whole.
So, what weight would an endorsement carry if he's actually voting for Garcia?
* From Sneed last week…
Sneed hears Gov. Bruce Rauner has called former mayoral candidate Willie Wilson twice to encourage him to endorse Mayor Rahm Emanuel in April's runoff election.

Rauner and Wilson are expected to meet Saturday. Wilson supported Rauner in his gubernatorial campaign last year, and in turn Rauner appointed him to his transition committee. […]

On Thursday, Wilson announced he was retracting the promise he made on the eve of Election Day that he would endorse Garcia in the event of a runoff.

Wilson said he will consult with his supporters to determine whom he will endorse.
* But…
Gov. Bruce Rauner met Saturday with former mayoral candidate Willie Wilson, but the manager of Wilson's campaign said Rauner did not seek an endorsement for Mayor Rahm Emanuel.

The Rev. Gregory Livingston, Wilson's campaign manager, also denied a previous report that Rauner called Wilson twice to encourage him to endorse Emanuel in April's runoff election. […]

Rauner confirmed Sunday that he met with Wilson. But he declined to say what they talked about, and he chuckled when asked about the Emanuel endorsement. […]

Livingston denied that Rauner had called Wilson seeking the endorsement. He said Wilson met with Rauner to discuss budget cuts proposed by the governor that would hurt social service groups.
* And check this out…
The ongoing tug-of-war over landing businessman Willie Wilson's endorsement in the mayoral race took a different turn on Saturday when Wilson met with powerful union leader Tom Balanoff.

Wilson and Balanoff, president of SEIU Local 1 and the state council, had a "productive and friendly meeting," said Jerry Morrison, a top political operative in the group. Morrison said Wilson reached out to SEIU about having a sit-down meeting. A Wilson representative could not be immediately reached for comment.

SEIU local 1 is likely to make an endorsement in the race in upcoming days, reversing its pledge before the Feb. 24 election to remain neutral. SEIU health care has already been part of a coalition that has backed Garcia.
I'm told Wilson was invited to speak to the union's executive board this week.
* Along this same front, the mayor's campaign is pushing hard against Garcia over the city's presidential library bid…
STATEMENT ON CHUY GARCIA CONTINUING TO JEOPARDIZE COMMUNITY EFFORTS TO BRING THE BARACK OBAMA PRESIDENTIAL LIBRARY TO CHICAGO
Attributable to Steve Mayberry, Emanuel Campaign Spokesman

Huh?

Thirty-six hours ago, Chuy Garcia repeated his opposition to landing the Barack Obama Presidential Library on the South Side. Today's statement from Garcia doubles down on his opposition to using park land - continuing to jeopardize community leaders' efforts to bring the library home.

It's time for Chuy to take a clear stance:

Does he fully support the existing South Side locations for Barack Obama's legacy library?
Will he actively defend the lawsuit that is likely to come from preservationists who do not represent the South Side?
If he does now support the South Side locations, what is the rationale for the flip flop in the last 36 hours when he told the Chicago Sun Times that "Just because some interests with important connections want it there doesn't mean it has to go there"?
* And…
Emanuel angrily slammed [Gov. Bruce Rauner's budget] plan, saying, "Do not think you're gonna do this — not only on the backs of families and children, but on the resources that . . . pay for our police and firefighters and first responders."

Garcia said he didn't believe Emanuel and wanted to make sure the public knew the mayor and the governor had a high-flying backstory.

"He and Rauner are good friends," Garcia said after Emanuel's comments on the budget. "They apparently share expensive wines together. They talk on a very regular basis. I'm sure the mayor had advanced notice that these cuts were coming down. The mayor should have ensured that the governor wouldn't have the audacity to even think about draconian cuts."

Voters' biggest beef with Emanuel was over closing 50 schools and for his reputation for making decisions unilaterally. So now isn't the time to be seen hanging out with the governor, whose budget proposes cuts to the CTA and other city entities.
* And…
A Chicago polling firm is calling the city's runoff campaign between Mayor Rahm Emanuel and challenger Jesus "Chuy" Garcia a "dead heat."

New numbers from Ogden & Fry show Garcia, a member of the Cook County board of commissioners, within reach of the one-term Emanuel. And the firm warned that the Hispanic population under-polls, meaning that population is underrepresented in the data.

"They're likely dead even," pollster Tom Swiss said Sunday night.

Ogden & Fry conducted two one-question polls for The Illinois Observer on Wednesday and Saturday. Emanuel had 42.7 percent support in the earlier poll of 1,058 likely voters one day after voters denied Emanuel a second term outright. Garcia had 38.7 percent support in that poll. The margin of error was +/- 3.07 percent.

In the Saturday poll of 979 likely voters, Emanuel had 42.9 percent support to Garcia's 38.5 percent. The margin of error was +/- 3.2 percent.

Both polls show 18.6 percent of respondents were undecided.
- Posted by Rich Miller 49 Comments


* The Daily Herald looks at more proposed budget cuts and, in one case, an increase…
• Illinois' Cycle Rider Safety Training Program, which provides free lessons for motorcycle owners and operates a public safety campaign, would get an extra $633,000 under the 2016 budget. The program was allocated $11.2 million in 2015 but is expected to use only $3.6 million this year. Next year's allocation would be $11.9 million. […]

"Why protect those things and cut services for the disabled?" asked state Rep. Elaine Nekritz, a Northbrook Democrat. "To me, that's not the right balancing act." […]

• As the senior population grows, so does the demand for paratransit, the transit service for seniors and people with disabilities. Pace, which runs paratransit in the region, estimates ridership will jump about 5 percent a year. Rauner's budget recommends dropping $8.5 million from paratransit, but that action is also subject to General Assembly consent. […]

• In 2008, Gov. Rod Blagojevich implemented a free-fares-for-seniors program. Transit agencies sounded the alarm after costs soared. It was scaled back to low-income seniors and disabled riders, and the state kicked in a reimbursement worth about $34 million to Metra, Pace and the CTA in 2014. The subsidy was scaled back to about half that in 2015, and under Rauner's plan, the remaining $17.5 million would be eliminated in 2016.
The governor is an avid motorcyclist. I could be wrong, but I kinda doubt he's an avid public transit rider.
* And speaking of transportation…
Gov. Bruce Rauner's proposed state budget would cut 40 percent from Illinois' funding for Amtrak trains during a time when ridership has been climbing.

Passenger numbers and ticket revenue have grown during the past five years.

The Lincoln Service train between St. Louis and Chicago, for example, saw more than 633,000 passengers during the most recent federal fiscal year. That's a 25 percent increase from five years earlier.

Ridership on the Illini-Saluki line between Carbondale and Chicago went up 22 percent to nearly 316,000 passengers during the same period. The Illinois Zephyr between Quincy and Chicago saw nearly 215,000 riders in the most recent year, up 6.2 percent from five years earlier.
* And speaking of cuts…
Illinois hunters and outdoors enthusiasts see Gov. Bruce Rauner as a potential new ally in Springfield as they eye legislation this session that includes measures to ban the use of drones to track wildlife, allow silencers at gun ranges, expand coyote hunting to crossbows and resurrect a bobcat hunting season.

They're hoping Rauner, a hunter and fisherman who frequently touts his love of the outdoors, will bring a friendly perspective to natural resource issues and dozens of proposed new laws related to guns and hunting. […]

At the same time, the sportsmen fear the state's budget crisis will cast a cloud over the management of state parks and agencies that regulate their activities. They are banking on promises they say Rauner made to address problems at the Department of Natural Resources, encouraged by his appointment of former state Rep. Wayne Rosenthal, a fellow hunter and sportsman from Morrisonville, as the new DNR chief.

Under Rauner's proposed budget for the coming year, the DNR's operations budget would be reduced by $8 million, with most of the savings coming from managing staffing levels. The budget for conservation police would be reduced by $3 million. Grants that help pay for forest stewardship would drop by $2.1 million.
- Posted by Rich Miller 48 Comments


* Expect more stories like this one as the news media moves through the governor's proposed budget…
Without the Illinois Breast and Cervical Cancer Program, Janna Sullivan says she almost certainly would have delayed or avoided getting the screening X-ray that found cancer in her right breast and led to successful treatment nearly five years ago. […]

Sullivan joined other women's health care advocates in criticizing Gov. Bruce Rauner's proposed 71 percent cut in state funding for the program in the fiscal year that begins July 1. They called on the General Assembly to turn down or soften the proposed $9.8 million reduction.

If put into effect, they said, the new Republican governor's proposal would lead to almost 50 percent fewer low-income women being screened by the program and longer waiting lists, all resulting in delayed diagnosis of cancer and earlier deaths. […]

The State Journal-Register requested an interview with a member of the Rauner administration. Rauner spokeswoman Catherine Kelly instead responded with an emailed statement: "With the implementation of the Affordable Care Act, women who may have used the program have now migrated to expanded Medicaid or to the Illinois Marketplace where they can find comprehensive health care and not just a stopgap measure." […]

Despite the Affordable Care Act, the cancer society says more than 192,600 women in Illinois lacked access to cervical cancer screenings in 2014, and more than 80,000 women lacked access to breast cancer screenings — all because of lack of insurance or high out-of-pocket costs in insurance plans.
*** UPDATE *** From this past December…
Chicago designer Barbara Bates will design the gown for Illinois' new first lady, Diana Rauner.

In October, Bates held her annual fundraiser fashion show in which the models are breast cancer survivors. It was also during the closely-contested race for governor.

When Rauner took the microphone it wasn't for politics. She shared her mother's battle with breast cancer and promised to call Bates if her husband won the governor's seat. […]

Bates has been raising money for breast cancer awareness since she was diagnosed in 2006.
- Posted by Rich Miller 31 Comments


Gov. Bruce Rauner hasn't been on the job for even two months, and the spring legislative session isn't scheduled to end until the last day in May. Lots and lots of things can happen between now and then.

But I'd been hearing for a while that House Speaker Michael Madigan already was predicting that the spring legislative session would lapse into overtime and that the Illinois General Assembly could wind up spending the entire summer stuck in Springfield trying to pass a budget and dealing with other issues.

So one evening, I purposely bumped into Madigan, who was sitting in a quiet corner of a Springfield restaurant.
A rookie mistake has led to some big problems.

House Speaker Michael Madigan and Senate President John Cullerton both believed that Gov. Bruce Rauner would ask to postpone the scheduled Feb. 18 budget address.

The current fiscal year's outlook was so incredibly dire (by the Democrats' own making), that the veteran Democratic leaders figured Rauner would want to first tackle that problem before moving on to the mess in next fiscal year's budget, which begins July 1.

Rauner declined, declaring that a deadline was a deadline.

He should've asked for a delay.

Rauner claimed during his budget address that a deal on the current fiscal year's problem was just "days away." Madigan agreed with the governor's prediction immediately after the speech.

In reality, though, the governor's address undercut his negotiating stance so badly that Cullerton told Reuters two days later that the negotiations had gone completely off the rails.

The problem is very real and twofold.

First, Democratic legislators were open to giving the governor wide authority to move money around in this fiscal year's budget to patch the gaping holes that they themselves caused last year when they passed the monster after failing to come to terms with the expiring income tax hike.

But then Rauner revealed that he wanted to do pretty much exactly the same thing in the coming year's budget as this year's, and the bitter pill of those cuts woke legislators up to some very harsh realities.

By now, you know the litany. Slashing municipal revenue sharing in half, eliminating a $165 million state heating assistance program funded by utility ratepayers, cutting higher education funding by 31 percent, seriously chopping Medicaid reimbursements to hospitals, pharmacies and nursing homes, not to mention the long list of cuts to relatively tiny social service programs added by individual legislators over the years.

Democrats reacted by saying they might be willing to allow Rauner to do some of that this fiscal year, but letting him do it again next fiscal year would be dangerously close to making those drastic cuts permanent.

Second, Rauner failed to even mention the possibility of new revenues during his address. By law, the governor cannot base a budget proposal on revenues that don't yet exist under state statute. But there's nothing in the statute books barring him from at least mentioning a few revenue options that he could live with.

For example, Rauner said repeatedly during the campaign last year that he wanted to eliminate corporate tax loopholes and put forward a modest plan to tax some services. He also adeptly refused to rule out the prospect of raising the income tax a bit before walking it down over four years.
"We still need more information," said Rikeesha Phelon, spokeswoman for Senate President John Cullerton, D-Chicago. "There certainly have been conversations, but we're still trying to mine out relevant information." […]

"I think the easiest thing to do is for the governor to be specific," [Steve Brown, spokesman for House Speaker Michael Madigan] said. "We haven't seen a full bill. When the governor provides a full bill, then maybe something can move forward." […]

Timing for the deal was better before last week's budget address, when Rauner laid out his agenda for sweeping cuts to programs favored by Democrats, Phelon said.

It was during that speech that Rauner said a deal on the current budget crisis was imminent. Madigan agreed at the time. Negotiations appear to have stalled.

"Once (Democrats) got a picture of how he intends to manage and how he intends to prioritize, that just made it harder for them to grant him a blank check or to grant him expanded authority to do the same thing in this current year," Phelon said.
- Posted by Rich Miller 62 Comments


* Wow…
Late-arriving absentee ballots have moved Northwest Side Ald. Deb Mell above the benchmark she needs to avoid a runoff — at least for the moment, according to city election officials.

When polls closed Tuesday, Mell sat just below the 50 percent-plus-one vote number required to win outright the Northwest Side 33rd Ward City Council seat her family has controlled since 1975. But Mell has received the vast majority of the votes on absentee ballots that arrived at the Chicago Board of Elections since Election Day, pushing her above the threshold, according to James Allen, spokesman for the Chicago Board of Election Commissioners.

Unofficial results on Friday put Mell at 4,037 votes — or 50.03 percent of the 8,069 ballots cast in the three-way 33rd Ward race. That's two votes more than the 4,035 needed to avoid the runoff election April 7 against Tim Meegan, a high school teacher backed by the Chicago Teachers Union.
That Tribune story was published late Friday afternoon. About an hour earlier, this e-mail was sent by the city's election board…
We received more than 1,200 ballots in the mail today from across the city.

That amount, plus the possibility of more ballots arriving Saturday and Monday, will mean that we will be processing absentee ballots again on Tues., March 3, in addition to Tues., March 10.
* DNA Info…
"I'm a little disappointed," Meegan said of the latest turn of events.

His campaign would be filing for a recount, which is allowable up to five days after an election.

The deadline for contesting results falls on Sunday, and on Monday the Board of Elections is closed for Pulaski Day, so candidates have until Tuesday to request a recount, Allen said.

"This is all new territory," said Meegan, who remains committed to his campaign.

"If we're in the run-off, we can win it," he said.
- Posted by Rich Miller 13 Comments


* Lynn Sweet has the latest in an ever-continuing drip, drip drip campaign…
Rep. Aaron Schock, R-Ill., used taxpayer money to pay for a private plane to travel from Peoria to Chicago for the Bears-Vikings game on Nov. 16, the Chicago Sun-Times has learned.

And a Sun-Times examination of House disbursement records and campaign finance reports suggests that Schock used taxpayer money to help underwrite a September trip to New York, where a political action committee he controls spent $3,000 for Global Citizen Festival concert tickets.

The use of $20,855 in taxpayer money for the Chicago and New York trips will raise more legal and ethical issues for Schock. […]

Schock chartered an aircraft to take him from Manassas Regional Airport in Virginia, about 30 miles from the Capitol, to Peoria on Friday, Nov. 14. The return trip to Reagan National Airport was set for the next Monday. The side trip to Chicago was tucked in between, on Sunday, according to the pilot who flew the plane.

The newest official House disbursement records show a November payment of $10,802 to pilot Keith Siilats for "commercial transportation."

Siilats told me in an interview on Sunday, "That whole weekend was paid by the government." The only invoice Siilats said he submitted was for government payment.
- Posted by Rich Miller 63 Comments