[The following is a paid advertisement.]
Did you know that health plans are changing Illinois families' benefits while consumers are locked into their plans for the year? People in Illinois, especially those living with chronic conditions, carefully shop for a health plan which covers the treatments they need at prices they can afford. But health plans aren't delivering the benefits they have marketed and sold to Illinois consumers.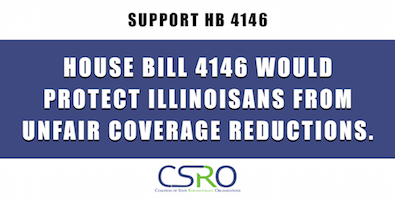 House Bill 4146 Fixes the Health Plan Bait-and-Switch
House Bill 4146 would simply prevent insurers from making unfair – and potentially unsafe – benefit changes while Illinoisans are locked into the plan. The legislation, however, would still allow insurers to utilize generics, add treatments to their formularies and also remove them for safety reasons.
Insurers need to deliver on the policies they sell. The Illinois Legislature should support HB 4146 to make health coverage fair.
- Posted by Advertising Department Comments Off