* Dan Proft on Gov. Rauner's "unity" speech earlier this week…
If Madigan calls [Rauner's] bluff, he's in a real trick back. Because if he signs what Republicans have proposed as their compromise budget with those massive tax increases, he's done and so are Republicans for another generation. […]

Rauner's focus is wrong, it continues to be wrong. He's playing the inside game with the political ruling class and the elites which prop them up… The play is for the 95 percent of families that are not in the public sector, that are financing all of this… and receiving very little in return. That is his universe. He should speak to that universe. Yesterday he spoke to the political class.
* Meanwhile, Rep. Alan Skillicorn (R-East Dundee) was also on Proft's show and said this about Speaker Madigan…
My goal is to stop this massive tax hike and I'm going to try to get as many Republicans to come along with me as possible. It depends on what Speaker Madigan wants to do. I'm gonna argue that he needs to put every single Democrat vote on this budget before any Republican should get on it. If he takes his targets and says, 'Oh, I don't want them voting for a tax hike,' I don't think any Republican should vote for it.
Yeah, that'll be the structured roll call split. Right.
- Posted by Rich Miller 47 Comments


* Tribune…
Is there room for another heel in the Illinois governor's race?

Former pro wrestler Jon "The Illustrious One" Stewart says yes — and he's looking to put his rivals for the Libertarian Party nomination in a half nelson, then body-slam Bruce Rauner and whoever the Democrats select in the general election.

"Politics is wrestling with suits and ties on," Stewart, 50, told Chicago Inc. "I'm comfortable on a mic, and I'm not afraid to tell the truth."

It isn't The Illustrious One's first run for elected office. Back in 1997, he unsuccessfully ran as a Republican for the state House on the North Shore — with a little help from President Donald Trump's counselor Kellyanne Conway.

"I was her first political client," said Stewart, who lives in Deerfield and now runs his family's used-car dealership. "She's probably one of the smartest people I've ever met so I'm not surprised she has got to where she is.
* Let's welcome him to the race with a caption contest, shall we?…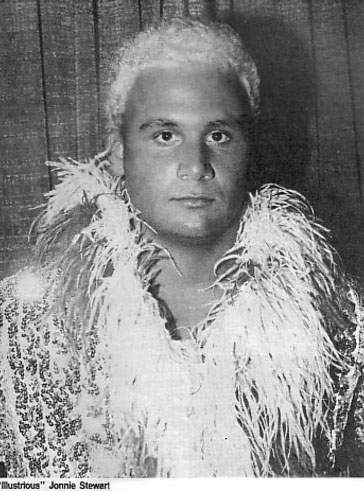 Also, click here for a wrestling promo video where he describes himself as a "son of a millionaire."
*** UPDATE ***  Many thanks to a commenter for posting a link to this video…
Stewart is pro-Trump. The governor has spent the better part of two years running as far away from Trump as he possibly can. So, it's possible that Stewart could give him some troubles with the base. Remember how some trade unions (particularly Local 150) backed the 2014 Libertarian Party candidate? Hmm.
- Posted by Rich Miller 53 Comments