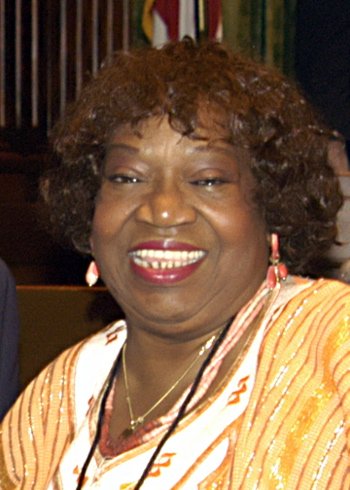 State Rep. Lovana S. "Lou" Jones, an assistant majority leader of the Illinois House, died Monday, ending a distinguished career as a forceful advocate for the largely African American population of her South Side legislative district.

Known for being heavily involved in her 26th legislative district, Jones joined the legislature in 1987, held the leadership post for six of her 10 terms and served as chair of the House Public Safety Appropriations Committee.

Steve Brown, the spokesman for House Speaker Michael Madigan (D-Chicago), confirmed Jones' death.

For years, Jones, 68, a Democrat, stood out as a strong voice for children's and women's issues as well as for reform of prisons and the state's sentencing system.

Always with a ready smile and well liked by colleagues throughout the General Assembly, her philosophy was summed up in a statement on her Web site: "I am happy to serve the working people of my district, and I will continue to fight for legislation that benefits the vulnerable members of our community."
Statement from Gov. Rod Blagojevich:

"On behalf of the people of Illinois, I want to express my deepest condolences to the family, colleagues and many friends of Representative Lovana "Lou" Jones.

"I served with Lou Jones in the Illinois House of Representatives, and know that she was respected by her colleagues and advocates across the state for her unbending commitment to helping people reach their full potential and overcome obstacles associated with race and poverty. She was a strong presence in the legislature, always pushing for equality and never hesitating to expose the sometimes-harsh truths about people left behind by a government that is supposed to uphold justice and provide opportunity.

"In her personal life, Lou was just as strong and compassionate. After the loss of her daughter, she raised her own grandchildren and made sure they had a secure and loving home. That commitment inspired me, and I had her in mind when we pushed for a new program to make college tuition more affordable for parents and grandparents trying to help their kids succeed — I even mentioned her as an example in this year's State of the State speech.

"Lou Jones left a clear mark on the hearts and minds of those who had the opportunity to know her and work with her. I speak for many when I say she will be greatly missed."
UPDATE: Statement from House Speaker Michael Madigan:

" Lou Jones was a valued member of our leadership team for the past decade. She had a life long commitment to her community and her family.

" She always showed great concern about public safety issues. She certainly believed those who broke law should be punished, but she was just as determined to ensure that those who had served their penalty were not put behind a permanent 8 ball.

"I will greatly miss her counsel and advice. The people of Illinois have benefited from her service."
According to the statement, final arrangements probably won't be available until tomorrow. I'll post them here.
UPDATE: Statement from Judy Baar Topinka:

It's often said that you only make allies, not friends, in politics. Lou Jones was the exception to that rule. I was blessed to have her as a friend.

Lou Jones was one of the most dedicated and principled public servants ever to serve in the Illinois General Assembly. Strong-willed and relentless, she was a tireless advocate for her district and a true champion for the working poor, who couldn't afford a lobbyist. They never needed one when Lou was around, she fought their fights and won many of their battles.

I had the great pleasure of getting to know Lou while I served in the House. Together we fought for our agendas. Many times we worked with each other, and sometimes working against each other (she almost always won).

We went through personal triumphs and tragedies, including the loss of close family members. I grew to have the utmost respect and personal admiration for her. We will all miss her dearly.
No Comments
Be the first to comment.
Sorry, comments for this post are now closed.