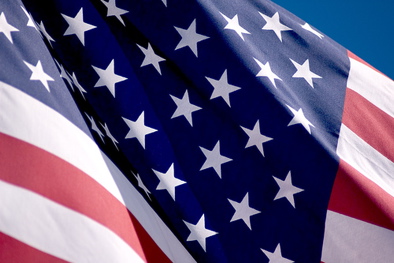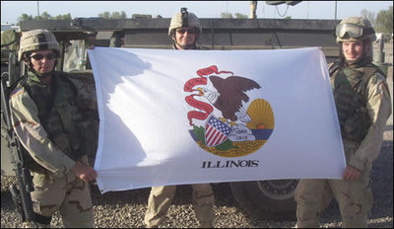 This will be the extent of the blogging today unless something major happens. The list, as always, was compiled by Paul Richardson. We'll reopen comments on Tuesday…
* Rich Miller: Poll shows most Illinoisans support tax swap for schools…
As you probably know, Gov. Rod Blagojevich has flatly ruled out an income- or sales-tax hike in exchange for a property-tax cut and more money for education. House Speaker Michael Madigan has said there isn't sufficient support in his Democratic caucus to pass an income- or sales-tax hike.

But there's a recent poll out that shows the public disagrees with both politicians. The poll showing majority support for a tax-swap plan also seems to be right in line with previous surveys. In addition, the poll found strong opposition to the governor's super-controversial gross-receipts-tax plan.

The survey, conducted independently by the Glengariff Group, found that about 57 percent of Illinois voters support a so-called "tax swap," while just less than 28 percent oppose it.
* Foreclosures still raging in Chicago area - Defaults could nearly double in '07 as pain spreads across region
* Debating the governor's Illinois covered plan: Pro vs. Con
* Lawmakers ponder long-term moves on electricity market
* State's internal investigator's balk at ethics proposals

A pension for George Ryan?: Nothing? State records indicate that in January, the pension system returned to Ryan the $235, 508.58 that he had contributed to his retirement account. His lawyer must have forgotten that windfall. It didn't come up Wednesday.
* Retiree knew his bills were too high, but ComEd said 'everything was fine'
ComEd spokesman Luis Diaz-Perez said the utility's records only go back two years. "If he can show bills going back further than that, we'll adjust his account," Diaz-Perez said. "Mr. Krystyniak's suspicions were correct. We had a situation known as 'reverse meter condition,' and I don't know why previous technicians didn't realize the problem. I wish I could tell you why it wasn't detected."
* Tribune Editorial: Behind the wheel, safely
* Agencies, cities get money for paratransit

* Parks want a share of grant money
* Illinois-Indiana working on toll road proposal
* State receives names of sex offenders using MySpace; more here
* House to decide hotel tollway leasing
"We're not going into the hotel business," said Sen. James DeLeo, a Chicago Democrat who sponsored the measure. "This does not allow the authority to enter into the hotel business. It's allowing them to lease for hotels."
* Student loan agency may aid bankruptcy borrowers
* Brent Manning: Former DNR chief making his way back to Springfield
* Congressman Hare is a freshman but no rookie
* Lynn Sweet: Duckworth eyes second House bid
* Carol Marin: As a leader, Stroger can't hack it
* Sun-Times Editorial: Let pets do lunch at outdoor cafes
* What if you don't pay up on parking tickets
Revenue from parking has increased since at least 1999 — $77 million that year, compared with $160.3 million in 2006 — even as the number of tickets written has decreased, according to the city Revenue Department.
* Rockford youth home is under fire
* Lawmakers keep Rockford on state's radar
* Statehouse Insider: New revenue plan a gamble