* AFSCME sent out this alert early today…
A day after new data revealed the Illinois unemployment rate rose to 9.1% in August, public employees and retirees opposed to Governor Pat Quinn's threat to lay off nearly 4,000 child protection workers, disability caregivers, correctional officers and other public servants will demonstrate outside two public events where the governor is scheduled to appear.

CHICAGO: 7:45 a.m. today (Friday, Sept. 21) at Wildfire, 159 N Erie St.
JOLIET: 10:00 a.m. near Joliet Union Station, Jefferson and Scott Sts.

Union members will form a "Pat Quinn Truth Squad" to picket and leaflet against the governor's thousands of threatened job cuts, his false and exaggerated claims about public employee pensions, and his efforts to weaken workers' right to collective bargaining.

Gov. Quinn's scheduled Chicago appearance comes at a breakfast hosted by the Institute of Medicine of Chicago. He is slated to be in Joliet for the groundbreaking of a planned high-speed rail station.

In recent weeks similar "Pat Quinn Truth Squads" have dogged the governor's events at a farm near Mount Vernon, confronted him after a bill-signing ceremony near the Quad Cities and booed him off the stage at the State Fair. Two weeks ago a mobile billboard truck shadowed Quinn at the Democratic National Convention in Charlotte, NC, and last week a Truth Squad picketed a scheduled appearance in Springfield where the governor failed to appear.
* The union's Facebook page has some photos of the protests…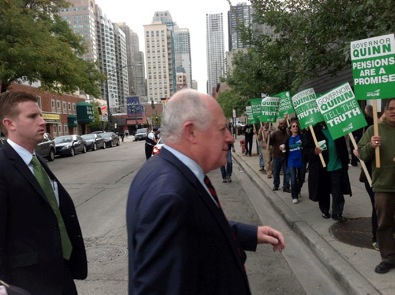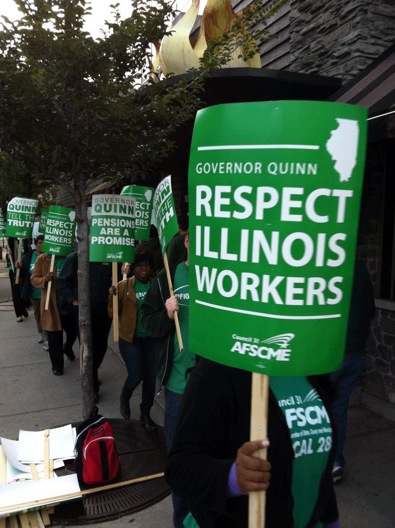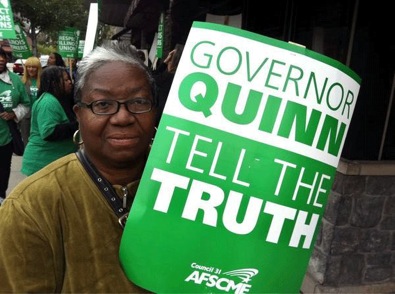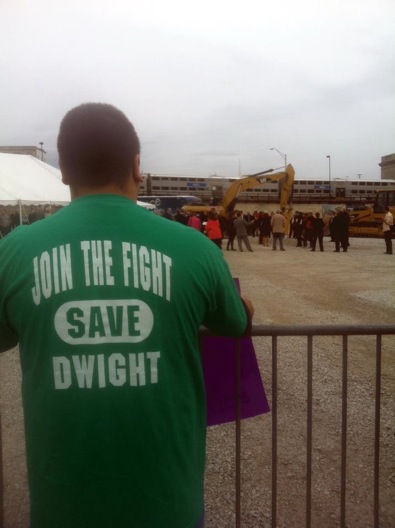 22 Comments

































































Sorry, comments for this post are now closed.