* Attendees of my City Club speech yesterday filled two very big boxes with toys for the kids in Lutheran Social Services of Illinois' child-care program. It was so cool seeing all those folks walk into Maggiano's carrying their toys.
I thought we'd also try to raise a little cash money yesterday, so I stationed two LSSI staffers at the back of the room and told the crowd that we were going to pass the hat.
A presentation had been given a few minutes before I spoke encouraging folks to participate in the Special Olympics' Chicago Polar Plunge…
Think you're fun? Take the test! Join 2,000 other "spirited" people at the 14th Annual Chicago Polar Plunge on Sunday, March 2 at North Avenue Beach. Whether you go knee high, waist high or take the full Plunge all are welcome to participate! This unique and memorable event benefits the programs enjoyed throughout the year by the nearly 5,000 athletes of Special Olympics Chicago. Grab your friends – the more the merrier!
The spirit of charity got the better of my brain, because I pledged to take that polar plunge if attendees contributed at least $1,000. We raised over $2,000 in cash. Anne Dias-Griffin (yes, that Anne Dias-Griffin) wrote a $1,000 check, saying she wanted to make sure I took that plunge. Mrs. Griffin's generous donation brought our total to over $3,000.
I hope I survive.
* The LSSI folks asked me to pose for a photo holding the bowl of cash and standing between the toy boxes…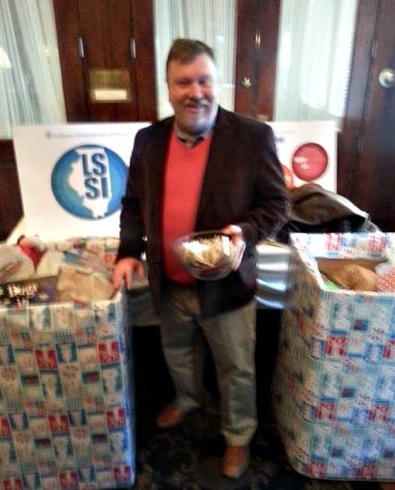 Have fun, and thanks so much to everyone who attended and contributed. Many thanks to Paul Green and the City Club for inviting me and helping with the toy and cash drive.
If you couldn't be there, well, you can still donate to LSSI today by clicking here. Thanks!
51 Comments
























































































































































Sorry, comments for this post are now closed.