* Moody's Analytics ranks Illinois dead last among the 50 states for projected 2014 job growth. The firm is predicting a growth rate next year of just 0.98 percent. Click on the pic for the full interactive map…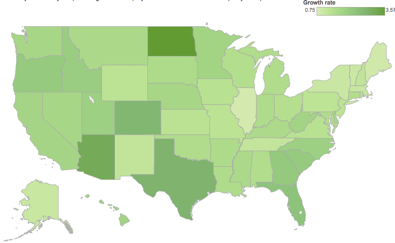 Indiana is ranked 25th at 1.60 percent. Wisconsin is ranked 32nd at a projected 1.49 percent growth for the year. And Michigan is 27th at 1.55 percent 2014 projected growth.
25 Comments










































































Sorry, comments for this post are now closed.