* From a Doug Truax e-mail entitled "Greetings from Florida"…
No, I am not in Florida.

But you know who is? My Republican primary opponent: Jim Oberweis.

While Oberweis is vacationing in the sun; I am criscrossing Illinois talking with voters about the importance of this election and the issues at hand.

If elected I will always put Illinois families first. You won't have to worry about whether your Senator is busy vacationing in a different state or even VOTING in a different state (you can't even make this up - Jim Oberweis' wife is registered to vote in Florida NOT Illinois).
The accompanying photo…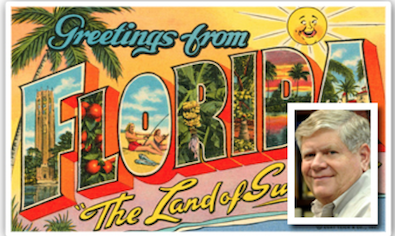 * The Question: Caption?
54 Comments

































































































































































Sorry, comments for this post are now closed.