[The following is a paid advertisement.]
The Illinois renewable portfolio standard (the RPS) was passed into law in 2007 and requires 25% of the state's power to come from clean sources by 2025. The RPS made Illinois a leader in renewable energy development between 2008 – 2012. Yet a glitch in state law has broken the RPS, halting renewable energy development and leaving Illinois behind as the market grows.
Maintaining a strong RPS is #1 priority for growing clean energy businesses in Illinois. Legislation now pending in the General Assembly would fix the RPS and jumpstart billions of dollars of clean energy development.
Click below to meet Illinois clean energy workers and find out more about the important role this industry plays in our state's economy. Let's make Illinois a clean energy leader again – support the RPS fix!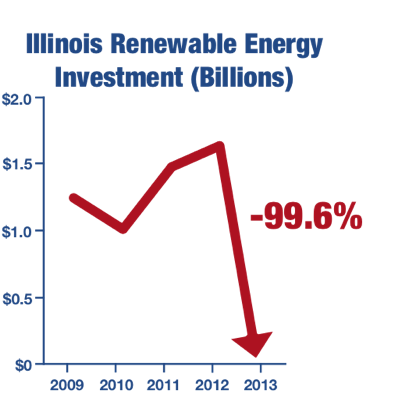 - Posted by Advertising Department


No Comments
Be the first to comment.
Sorry, comments for this post are now closed.