* CBS 2…
The governor and his wife, Diana, won't be the only ones who will have to get used to living in a fixer-upper for a while. Rauner drove the family van to Springfield on Saturday, to bring their two Labrador Retrievers, Stella and Pumpkin, to their new home, and he said they'll have to get used to sleeping alone near the kitchen.

"Pumpkin is 15, and she has arthritic knees, so she can't really handle stairs very well," he said. "The elevator doesn't work. So I've got a plan. The dogs are not going to be able to sleep up near me, as they normally like to do. They're gonna have to sleep down by the kitchen. That's okay. They'll get used to that. They don't have to do that at home, but they're gonna have to do that here."
That's sad about his older dog.
* Which reminds me, I haven't posted any pics of Oscar in a while. Here's one of him looking cool…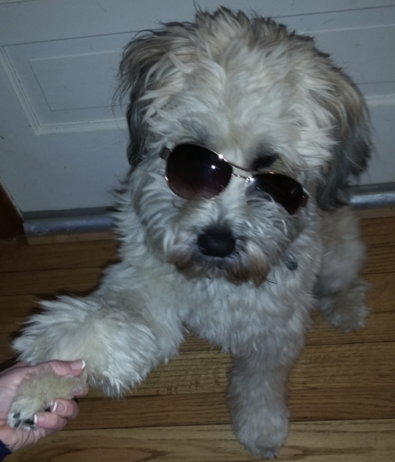 * His face is covered in snow after playing outside…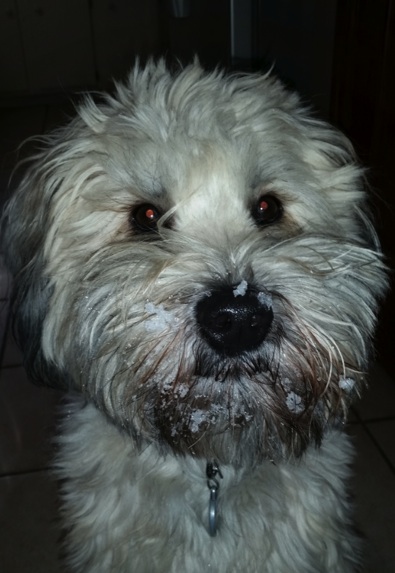 * And here he is dashing around our "man cave"…
24 Comments







































































Sorry, comments for this post are now closed.