* Sen. Tom Cullerton asked the Legislative Research Unit for some county-by-county data on how much money counties are getting back from the state compared to what residents put in.
Dark red means the counties' get back 80 cents on the dollar or less from the state. Counties shaded dark black are more break even. The blue counties are doing well and the green counties do the best, getting back at least $2 for every $1 they send to the state.
The data is from 2013 (the latest they have) and the LRU warns that it isn't exactly precise because, for instance, not all revenue and disbursements can be totally verified. So, it's more of a rough guide. Click the pic for a larger image…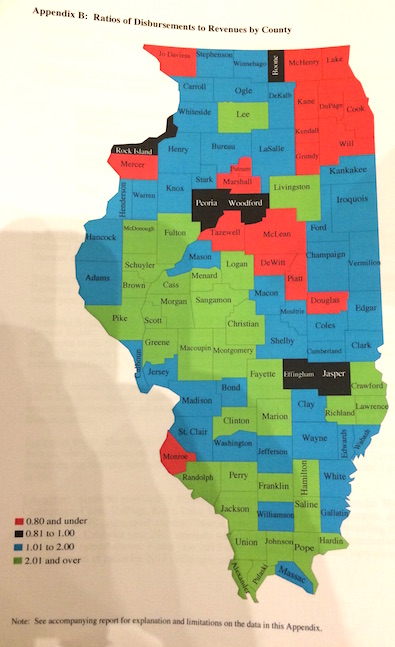 Not a whole lot of surprises for those of us who follow this stuff. Some Downstate Chicago-haters, however, might be enlightened.
142 Comments









































































































































































































































































































































































































































Sorry, comments for this post are now closed.