* Former Rep. Ken Dunkin posted a Facebook video last night which was hashtagged #Grammy #vote #Fortheculture…
Hi. This is Ken Dunkin and I'm sure you've heard some things about me. But, baby, I'm back.

I'm running as an independent Democrat who will hold Republicans and us Democrats accountable to taxpayers.

Silly name calling does absolutely nothing towards job creation, school funding or stopping crime in our communities.

I want to hear from you. Please go to my website kendunkin2018.com or call me at (312) 414-7106. Help offer legislative solutions. Thank you. I'm Ken Dunkin and I approved this message.
* The Question: Your message for Mr. Dunkin? Snark is heavily encouraged, of course.
…Adding… Silly me, I didn't even check out Dunkin's new website. I kid you not, here's a screen cap of part of his home page…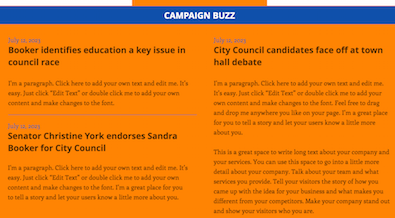 Unreal.
71 Comments




















































































































































































































Sorry, comments for this post are now closed.