* Rep. Jeanne Ives' recent TV ad (click here) includes a quote from West Point's cadet code: "I will not lie, cheat or steal." The West Point name is carefully avoided by the narrator, but…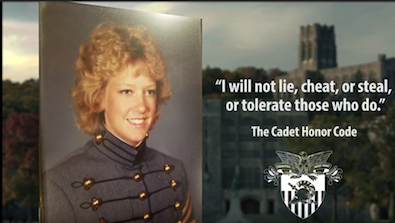 * Let's zoom in…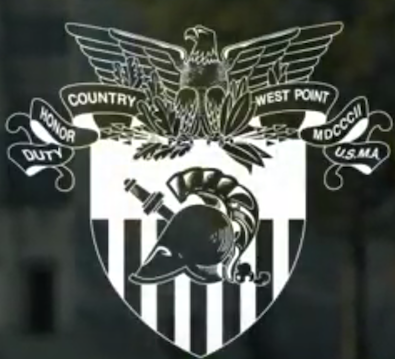 * The West Point logo…
* From West Point's website…
The United States Military Academy logo, other licensed logos, the academy colors and typefaces make up the foundation of our visual identity. The academy's name, wordmark and logo are trademarks and property of the Department of Army, for exclusive use and licensing rights of the United States Military Academy at West Point. These elements may only be used by authorized units of West Point or through the CLC.
Even if the black and white version of the logo is OK, the academy's name is clearly visible in the Ives ad.
Ives' campaign did not respond despite repeated requests. West Point's PR folks haven't called back despite four calls since yesterday (I couldn't even get to a live human voice on the other end). I'll let you know if anyone ever responds.
* Related…
* Win or Lose in GOP Primary for Governor, Jeanne Ives Helps Push Illinois to the Right - Top donors, operatives abandon Rauner and put their money with conservative crusader
44 Comments



































































































































Sorry, comments for this post are now closed.