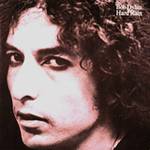 Bob Dylan's "Hard Rain" live album.
I bought the record when I was 14 after seeing his concert TV special. I never knew who he was before that. The only Dylan I knew anything about was Marshal Dylan from "Gunsmoke."
Mr. Stone, my math teacher, made us watch it. Mr. Stone was a Dylan freak. In retrospect, a large number of the faculty were hippies, even though we were in a very conservative area up in Northwest Illinois (Hanover). I was doing AV duty that semester and after Mr. Stone showed the Dylan show in class I watched it almost every day for the rest of the year.
I was mesmerized by this angry poet with that giant, truly rocking band. There must've been 15 members of the Rolling Thunder Revue, with one guy just wandering around onstage playing the tambourine. (Stone said that was the job he wanted.) Hard Rain was one of the best commercial live albums ever made, only surpassed by some of Dylan's "bootleg" series releases in the past decade. It's a must-have.
After ordering Hard Rain from the local Ben Franklin (it was the only way to buy music in those parts), I bought a greatest hits collection and I was hooked forever. But when I was replacing my albums with CDs I never bought Hard Rain. I have no idea why.
Anyway, I downloaded Hard Rain from I-Tunes the other day (the difference in the modes of purchase - ordering at a local store in 1976 and waiting two weeks to a month for delivery, compared to downloading it immediately from a home computer in 2006 - are kinda stunning) The album is bringing back a rush of memories. But most of those are private and I need to get back to work, so that's it for now.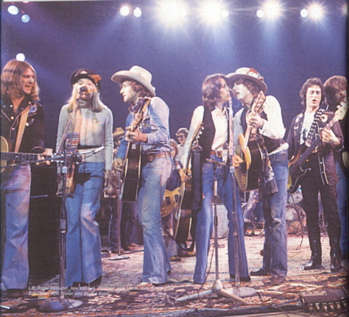 Someone's got it in for me, they're planting stories in the press
Whoever it is I wish they'd cut it out quick,
but when they will I can only guess.
They say I shot a man named Gray and took his wife to Italy,
She inherited a million bucks and when she died it came to me.
I can't help it if I'm lucky.
18 Comments





















































Sorry, comments for this post are now closed.