· Editorial: Rod Blagojevich sounded more like a king than a governor this week in announcing $10 million in grants for stem-cell research in Illinois. "I'm not going to wait for a bunch of politicians in Springfield who won't do the right thing to help cure diseases," the governor said without making distinctions between legislative supporters and opponents.
· Editorial: Not-so-special funds
· Gas prices fuel debate on taxes in race for Illinois governor
· [Mayor] Daley on Thursday expressed hope that the General Assembly, after the fall election, will consider a swap involving an increase in the state's income tax in return for a statewide cut in property taxes.
· State disciplines mortgage firms
· Long ballot could be split in 2
· Hiram has a good, link-filled post on Dan Hynes' ethics proposal.
· Looking for a lunch activity? Senate GOP spokesperson Patti Schuh, Senate Dem spokesperson Cindy Davidsmeyer and House Dem spokesman Steve Brown are speaking at the East Bank Club at noon today. No Dring, apparently.
· Speaker Madigan presses national banks to sign lending vow
· Starved Rock struggles; Park services dwindle; state says it's `doing more with less'… and Topinka outlines her vision of what IDNR could become
· Oops: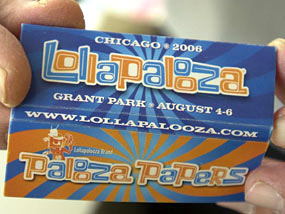 8 Comments























Sorry, comments for this post are now closed.