[Bumped up closer to the top because it was posted so late yesterday. It's also been slightly edited this morning.]
Constituent Dynamics has posted some interesting poll results in IL congressional races.
Go here and click on the districts, or just click on the links below:
* Roskam-Duckworth, 47-47 (crosstabs pdf)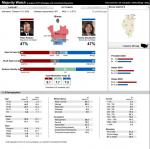 * Hastert-Laesch, 52-42 (crosstabs pdf)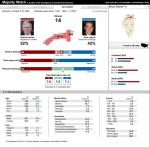 * Shimkus-Stover, 53-36 (crosstabs pdf)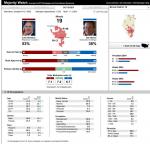 *** UPDATE *** ArchPundit has DCCC numbers from the Duckworth-Roskam race.

IL-06 (Open): Tammy Duckworth (D) vs. Peter Roskam (R)

Head to Head: Duckworth 51%, Roskam 46%.

Only 34% of voters in Illinois' 6th district think that the country is going on the right track, while 57% say we're headed down the wrong track and only 21% give President Bush a positive rating for the job he is doing. [Greenberg Quinlan Rosner Research, 409 voters; October 8-9; margin of error 5%]
24 Comments







































































Sorry, comments for this post are now closed.