Come up with captions for each of these two cartoons. Winning entries will each receive a t-shirt bearing the slogan.
You can also choose to put one image on the front of the t-shirt and the other on the back, with related slogans.
Have at it. Let's raise some more money for charity…
"Frown"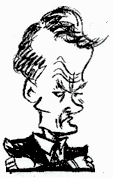 "Smile"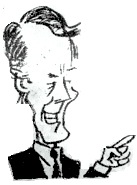 48 Comments















































































































































Sorry, comments for this post are now closed.