* This looks too perfect to pass up…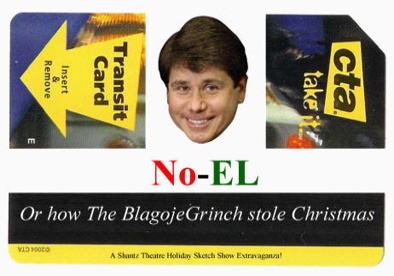 * Check out the description…
From the company that brought you the critically acclaimed holiday spectacular Requiem for a Department Store, or how Jesus taught me to shop at Macy's, comes the latest in holiday satire!

Santa and the Mrs are on the outs, the Vick brothers are up to no good, Grandma won't stop singing and to top it all off it takes forty five minutes to go two blocks on the CTA because a certain Governor lost that holiday spirit.
More here.
Tickets are only ten bucks a head, so I'm thinking this should be our Capitol Fax and The Capitol Fax Blog holiday party.
* Question: If we chose Sunday, December 16th, could you - and would you - attend? The show is at seven o'clock. Gorilla Tango Theater is at the corner of Western and Milwaukee.
26 Comments













































































Sorry, comments for this post are now closed.