* Click on the pic to see how a St. Louis TV reporter learns firsthand the occupational hazards of covering Gov. Rod Blagojevich…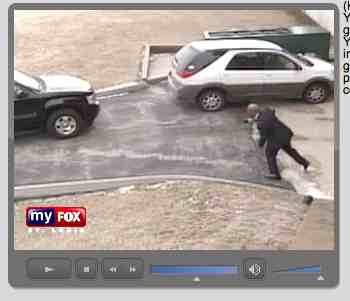 Watch your step, dude.
…Adding… The governor's office claims Blagojevich took questions from reporters during that St. Louis-area visit for 20 minutes and the above reporter never asked his question.
It still makes me chuckle because I know the feeling the story evokes, even if the piece itself is possibly disingenuous.
40 Comments























































































































Sorry, comments for this post are now closed.