* This first bit isn't huge news because he's had a virtual lock on the slot for weeks…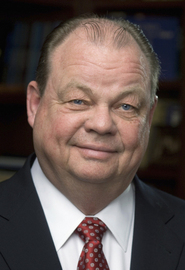 Martin Ozinga III will end weeks of speculation and officially kick off his campaign at 11:30 a.m. today as the Republican candidate in the 11th Congressional District.
* But a new e-mail from Ozinga's campaign is interesting…
Marty Ozinga announced today, 4/30, that he has raised $408,235 from nearly 300 contributors since he began raising money at the beginning of April. The total above does not reflect any personal contributions made by Marty himself.
* Early fundraising is usually the easiest because the cash is often from friends and family. We also don't know how many of those early conributors maxed out, and, therefore, will not be allowed to contribute again.
* Halvorson has been raising money as well…
From Jan. 17 through the end of March, Halvorson raised a net $432,970 and ended the period with cash reserves of $673,023.
Ozinga has said that he won't put in more than $350,000 of his own cash, beyond that level would allow his opponent Debbie Halvorson to accept larger campaign checks.
…Adding… There's some useful info in this Associated Press story…
"My life, both in work and in community and in my family, is all based on a simple philosophical foundation that I exist first of all to honor and glorify God and then secondly to serve the crown of his creation which is our fellow man," Ozinga said. […]

On the issues, Ozinga said he opposes raising taxes and supports President Bush's tax cuts. With motorists besieged by skyrocketing gasoline prices, Ozinga said the country needs to work hard at promoting the research and development of alternative energy sources, everything from nuclear power to clean coal technology.

He calls the Iraq war "a frustration and a disappointment that we've been there for so long." He said there needs to be timelines for the Iraqi government to show improvement, but not timetables for what the American military does in that country.

"I would bring the troops home when we win, meaning when we accomplish our … goals," Ozinga said, adding he would rely on the advice of military commanders there.
18 Comments





















































Sorry, comments for this post are now closed.