* This has to be one of the most interesting photos of Gov. Pat Quinn that I've ever seen…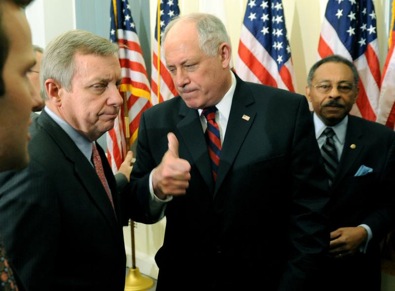 Keeping in mind my "you'll be banned for life and possibly reported to the coppers" rules about violent imagery, what caption would you give this photo?
Best comment wins a ticket to the August 17th Chicago White Sox game vs. the Kansas City Royals.
* Yesterday's winner was actually the very first comment. I decided right away to give it to hmmm…
12:00 PM - Governor Quinn, at a press conference in Chicago, announces he will hold his breath until the legislature passes a final budget that does not hurt families.

12:03 PM - Governor Quinn flip flops and takes a breath.
Please contact me to make arrangements.
132 Comments











































































































































































































































































































































































































Sorry, comments for this post are now closed.