* Recommended by a pal at Google, here's a comparison of web search volume between Capitol Fax and the Chicago Sun-Times. I'm in blue and the Sun-Times is in red…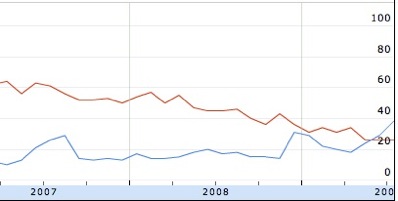 Looks like a bit of a jump by us at the end.
* And here's the search volume comparison between some of the Republican candidates for governor Dillard is in blue, Proft is in red, Brady is in orange and Murphy is in green…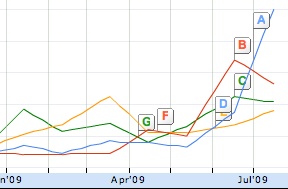 Dillard appears to be skyrocketing, but check out Proft's numbers. Not bad.
* Mark Kirk, Alexi Giannoulias and Lisa Madigan search comparisons can be found here.
Thoughts?
19 Comments
























































Sorry, comments for this post are now closed.