* Tonight's thought is: Hope.
My friend Carlos Hernandez-Gomez underwent surgery today at Froedtert Memorial Lutheran Hospital in Milwaukee.
Carlos has been very sick the last several months. He has cancer.
Those of us who know the longtime Chicago reporter (WBEZ, CLTV) are just heartbroken at his illness. But the man has plenty of fight left in him and he even went back to reporting for a while.
His latest update on his FaceBook page reads…
Heading to Froedtert Hospital for my radical and God-willing life-saving surgery
Carlos' colleague Judy Garcia posted this update earlier today…
He went into surgery about 7:30 this morning and is expected out some time after 3:30. He will initially be in ICU — no flowers, only 2 visitors at a time for 15 mins at a time. All prayers gratefully accepted!
Carlos is an avid reader of this blog, so please take some time tonight and tomorrow morning to send him some love. Thanks.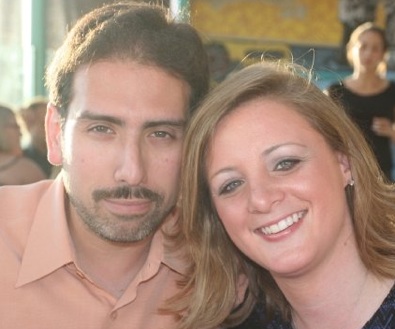 *** UPDATE - 1:22 am *** From Randi's FaceBook page…
The surgery is over, and it went very well. The doctor removed all cancer in his abdomen and pumped it with chemo to ensure all cells are gone!!! Thank you for your concerns and your prayers and we will have another I can see him, could be a few hours. [8 hours ago]

Just left intensive care, where Carlos was entertaining me and the entire nursing staff. They told me not to expect him to be talking, that would have been so out of character. [about an hour ago ]

Carlos and I thank everyone for their continued prayers, they must be working. He can't wait till he's out of ICU so he can "face" and "tweet" updates directly to you. [about an hour ago]
Great news.
76 Comments



































































































































































































































Sorry, comments for this post are now closed.