* As you most certainly know by now, Cook County Board President Todd Stroger strongly opposes a bill moving towards passage that would roll back the board's crazy veto override majority from four-fifths to a more sane three-fifths.
What Stroger never mentions is that he forcefully supported this override roll-back plan in the 2006 campaign. Stroger issued a statement on October 11th of that year backing legislation by Rep. John Fritchey and then-Commissioner Mike Quigley. He removed the statement from his website after he was elected, but Rep. Fritchey saved a copy and forwarded it to me today….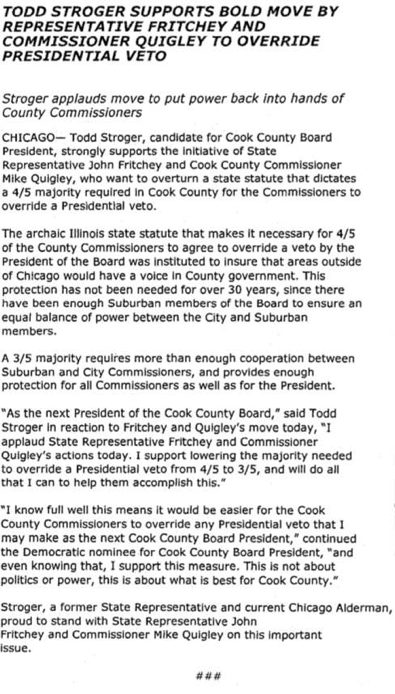 Those are probably the best arguments I've yet seen for this proposal. But now that Stroger wants to save his sales tax hike from the ash bin, he's completely flip-flopped.
31 Comments




























































































Sorry, comments for this post are now closed.