* I'm waiting on some return calls before I post a few things, so let's just go right to the question. This photo is from a recent charity event at the Goodman Theater. Pictured are Congresscritters Mike Quigley and Jan Schakowsky and Sen. Dick Durbin…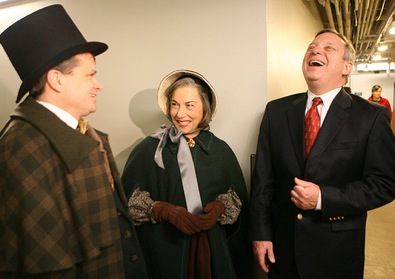 * The Question: Caption?
36 Comments











































































































Sorry, comments for this post are now closed.