* The setup…
With her world famous greeting "Hello Pineapples!" and loving heart bigger than her hair, it's impossible to imagine Chicago without Miss Foozie®. A famed personality and household name in the city's LGBT community and beyond, she's consistently voted "Best Female Impersonator", including nods from the publications Chicago Free Press and New City. She has big plans for expansion and is embarking on a journey to win more hearts across the country.
* The pic…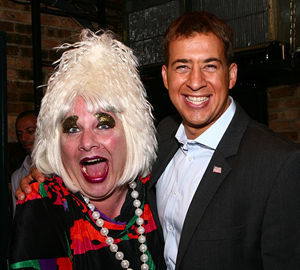 * The Question: Caption?
Keep it clean, please. I mean it. Don't test me.
63 Comments




























































































































































































Sorry, comments for this post are now closed.