* This is probably no surprise. Click the pic for a larger view…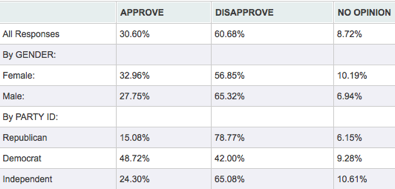 Quinn's not up again for a while yet, but Democratic legislators have to be experiencing serious indigestion problems right about now. They're all up next year.
As I've said before, too much change causes reactions like this, and people are neither going to forget nor forgive this tax hike any time soon.
1,184 registered Illinois voters. Taken yesterday by We Ask America, which claims that "the poll was geographically balanced and had a 38%/31%/31% ratio of Democrats/Republicans/Independents responding."
43 Comments
































































































































Sorry, comments for this post are now closed.