* Gov. Pat Quinn did a fly-around yesterday to sign the workers' compensation bill into law and appeared at Kraft Foods in Champaign. As part of the festivities, he was presented with a box of Kraft's Macaroni & Cheese with his photo on it. It was a fun little presentation…
There's no word yet on whether the governor also received a personalized truck during yesterday's visit to Navistar.
Thanks to our friends at BlueRoomStream.com for the clip.
* And here's a close-up shot of the box [updated with a high-rez photo from a good pal]…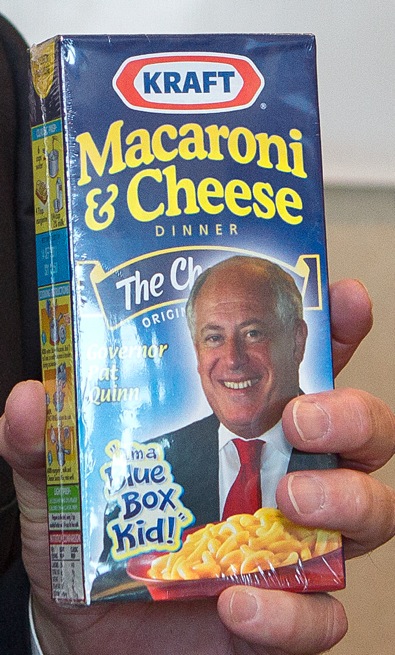 Have fun.
93 Comments






















































































































































































































































































Sorry, comments for this post are now closed.