* That would be Mayor Rahm Emanuel wearing a pink bathing cap in the Chicago Triathlon…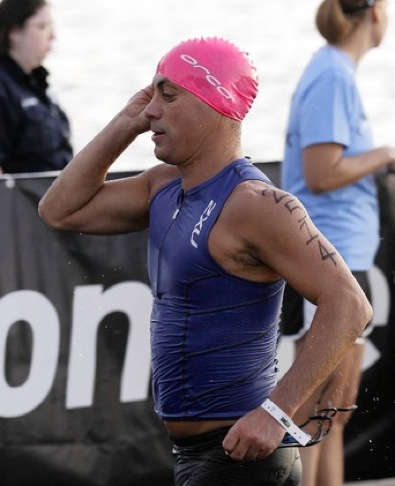 Let's keep it clean, people. I only brought up the pink cap to get the subject out of the way. Do not "go there," OK? I'd like to be able to continue parking my car on the street when I visit my favorite big city. Don't get yourself banned for life because I want to save myself from nasty retaliation. Seriously. Thanks much.
73 Comments


























































































































































































































Sorry, comments for this post are now closed.