* Crain's…
Anyone hoping that Mayor Rahm Emanuel would follow through on campaign promises of openness and transparency in Chicago government has to be disappointed in the ward remap fiasco that unfolded earlier this month. We certainly are.

The city's ward map is legally mandated to be redrawn and rebalanced every 10 years, an event that is always a juicy opportunity for wheeling and dealing—the kind that usually takes place behind closed doors. Politicians know how to count, after all, and the maps they draw tend to be the kind that can best ensure each incumbent's re-election. But even by Chicago's considerable historic standards of backroom back-scratching, this latest effort is an embarrassment.

After a now-you-see-it, now-you-don't public comment period that lasted just under two hours, the City Council, with the mayor's acquiescence, rammed through new boundaries that ignore neighborhood history, sever residents' and small-business owners' long-standing relationships with City Hall representatives and effectively disenfranchise large swaths of voters by overweighting certain wards at the expense of others.

The result is a twisted mess. The 2nd Ward alone—as noted by Greg Hinz in a delightfully acerbic blog post—is a profile in absurdity, snaking as it does from the Gold Coast to the Clybourn Corridor, hopscotching over the Kennedy Expressway and curling around to encompass much of Ukrainian Village on the West Side.
And here's the 2nd Ward map…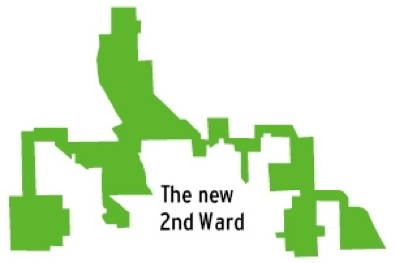 Have fun.
68 Comments











































































































































































































Sorry, comments for this post are now closed.