* Attorney General Lisa Madigan called last week.
Ms. Madigan wanted to know who was emceeing my 50th birthday charity roast this coming Saturday in Chicago. I said it was Senate President John Cullerton. She thanked me and said she would call him.
"Wait a second!" I hollered before she could hang up. "Why are you calling Cullerton?"
The AG said she had decided she wanted to participate in the roast and needed to talk to Cullerton about it. I replied that we already had a program with a strict time limit and there just wasn't room.
"I'm doing it," she said.
Knowing there was nothing I could say, I surrendered and went back to work. But I decided to catch up with Cullerton that night to ask what the heck was going on. Yes, she had called, he said, "But I can't tell you what she's doing."
Great.
* So, here's a caption contest in honor of our persistent AG. Winner gets a free ticket to this Wednesday's Springfield benefit at Boone's. The event starts at 5 o'clock and all proceeds from the $20 admission fee will go to Lutheran Social Services of Illinois….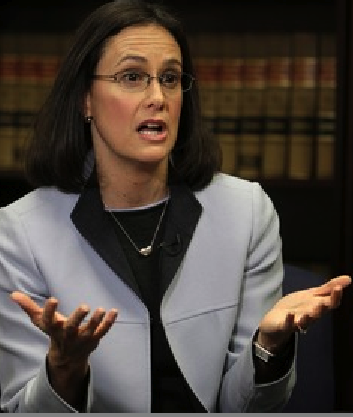 107 Comments
































































































































































































































































































































Sorry, comments for this post are now closed.