* Oh, it was a late night at Boones, campers. I'm running real slow and having difficulty finishing the Fax.
Thanks to everyone who came out for my 50th birthday party. We raised a whole lot of money for Lutheran Social Services of Illinois. We also auctioned off five bottles of barbeque sauce, raising an amazing $4,250 for the Harrisburg tornado disaster relief fund.
The 50/50 raffle ticket winning number is 827066. The total amount is over $700, but I'm sure whoever won will donate their half back to LSSI, right?
* AARP IL had a little fun at my expense by presenting me with a huge new membership card. Sorry for the pic quality…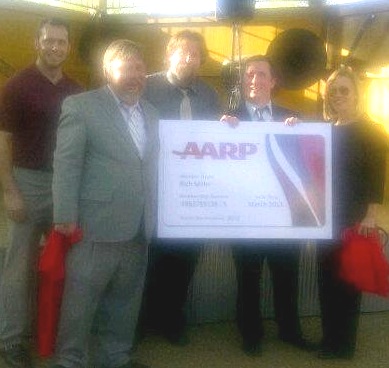 Caption?
*** UPDATE 1 *** You know, if I was more cynical and if it wasn't my party, I might think the 50/50 drawing was rigged. AARP IL has the winning raffle ticket…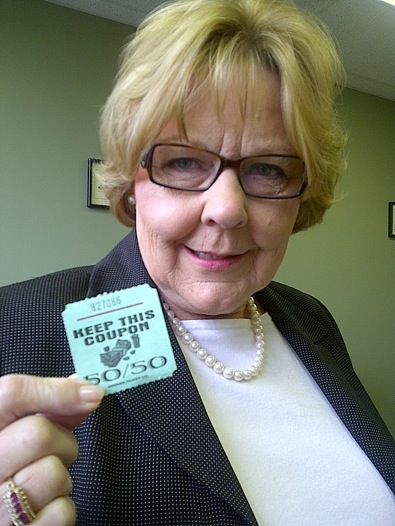 …Adding… And, of course, the other half will be donated back. Thanks!
*** UPDATE 2 *** We raised just shy of $6,000 for LSSI last night and just over $4,000 for the tornado victims. Ten grand for charity ain't a bad night. Saturday will be a whole lot bigger, though.
45 Comments






































































































































Sorry, comments for this post are now closed.