* Republican congressional candidate Jason Plummer has repeatedly said that he'll run a positive campaign. For instance, this is from a Plummer press release…
"Southern Illinois is hurting, and I'm proud to be running a positive, issue-oriented campaign," Plummer said.
* But Plummer is running a TV ad in the Paducah market, far away from the political journalists in the Metro East, that is anything but positive. Watch…
Calling Democrat Bill Enyart a "millionaire trial lawyer" twice in a TV ad is not what you would call a "positive" campaign. Not in the least.
Plummer reportedly has a thousand points behind this ad, so it's not a little thing.
* Meanwhile, check out the DCCC's potentially dangerous TV ad for Democratic congressional candidate Bill Enyart…
On first blush, it looks great. But it's full of dangerous goofiness.
For instance…
"General Bill Enyart led the Illinois National Guard's deployment to Afghanistan."
Enyart did travel to Afghanistan and he was the general for the Guard troops who went there, but as I pointed out earlier today Enyart never saw combat. The DCCC is getting awful close to pulling a Mark Kirk here. Careful, kids.
* But this is where the DCCC really goofed up…
"Appointed by a Democratic governor and promoted by a Republican president, Enyart's fought to protect his family and yours."
The ad actually shows Gov. Pat Quinn in the ad. A screen capture…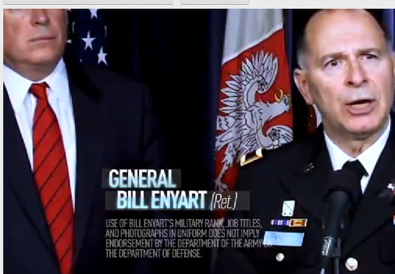 …Adding… I actually meant to post this screen shot instead of the other one. The governor is in the first several seconds of the DCCC's ad…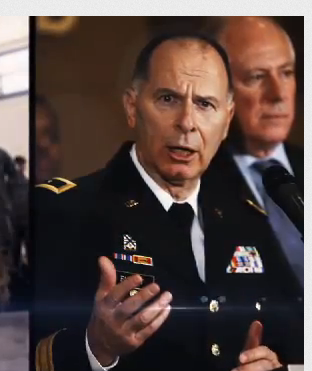 Quinn's numbers outside the Metro East are beyond bad. Horrible even. You're gonna use him in a TV ad? Are you insane?
* Also, Enyart wasn't originally appointed to run the Guard by Gov. Quinn. From Enyart's official National Guard biography…
September 2007 - Present, The Adjutant General, Illinois National Guard, Springfield, Illinois
Rod Blagojevich was governor in 2007. The DCCC just opened the door wide to a "Rod's general" attack. It was probably coming anyway, but they stuck their chin way out on this one.
Stupid.
Just stupid.
According to the National Journal, the DCCC is spending $166,000 on this dangerous piece of junk through September.
60 Comments



















































































































































































Sorry, comments for this post are now closed.