* As I've told you before, my brother Doug is an alternate Texas delegate to the Republican National Convention. From his Twitter feed…
Went by and saw some of the the Illinois Delegates. When I mentioned to one who my brother was, he stated: Can you drink like him? Classic
Oh, funny. Like a clown funny. He amuses me. He makes me laugh.
* A photo Doug tweeted of himself on the convention floor…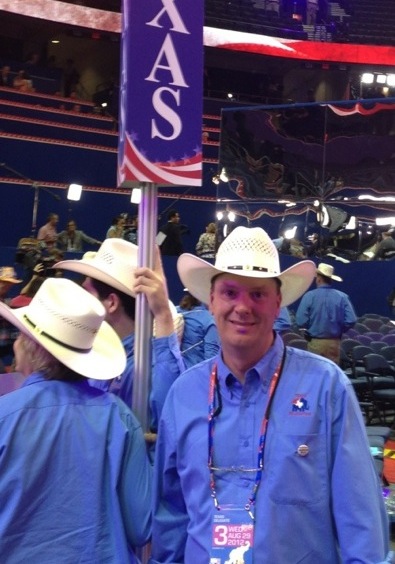 * The Question: Caption?
And, please, try to be somewhat gentle. Doug is my brother, after all.
40 Comments























































































































Sorry, comments for this post are now closed.