* From AFSCME Council 31's Facebook page…
In late September, Gov. Quinn took a six-day junket to meet with CEOs and politicians in Brazil. Public employees and labor leaders there were waiting with their own "Pat Quinn Truth Squad"! The signs in Portuguese read, "Governor Quinn, Bad for Workers". In this photo: Graca Costa (left), president of the National Confederation of Municipal Workers (CONFETAM), and Vagner Freitas (right), vice president of the Unified Workers Central (CUT).
Photo…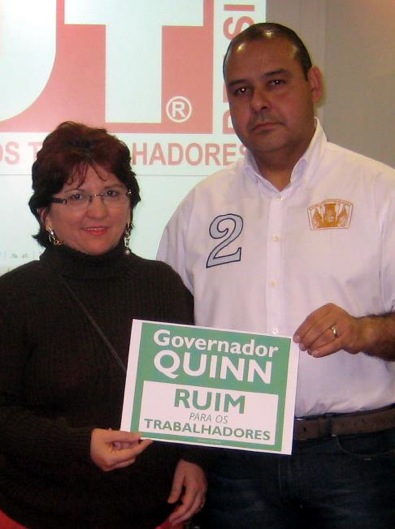 Here are a couple more…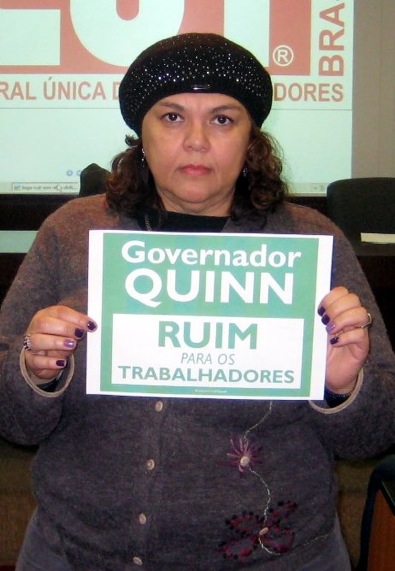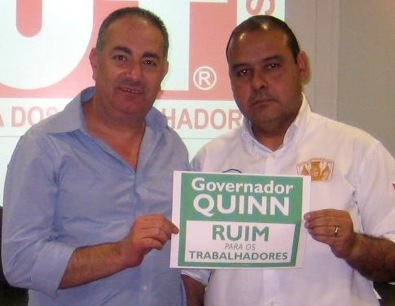 13 Comments






































Sorry, comments for this post are now closed.