* While I have some quibbles with the way the questions were ordered, Public Policy Polling has a new poll showing Democrat Tammy Duckworth opening up a huge lead on Republican Joe Walsh…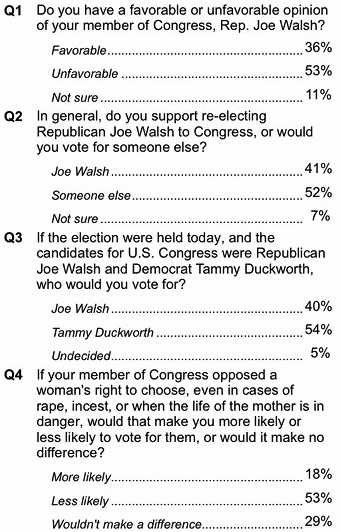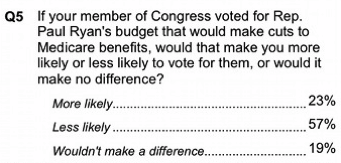 The poll of 500 likely voters was taken October 25-26 for Credo Super PAC, which is working against Walsh. Crosstabs are here. According to the poll, Walsh's unfavorables are higher among men than women…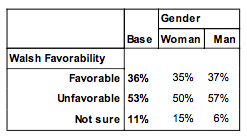 * Meanwhile, a press release from the Duckworth campaign has some interesting news…
Congressional Franking rules prohibit 500 or more pieces of mail to be sent at a time by a Member of Congress within 90 days of an election. There have been at least 10 unique glossy-mailers from Congressman Walsh's Congressional office sent between August 10th and October 10th of this year. Of note is the fact that he is only sending these mailers to his constituents who are eligible to vote in the new 8th Congressional district. Walsh is clearly using taxpayer dollars to target potential voters instead of focusing on constituent services.
* Related…
* Tea Party Polls: Allen West, Joe Walsh Among Incumbents In Trouble, PPP Data Finds

* Iraq Vet Takes On Tea-Party Incumbent In Fiery Illinois House Race

* Duckworth touts shared experience in campaign for 8th

* 8th incumbent Walsh sees himself as 'average Joe': His own research, Walsh says, has changed his mind on social issues since his 1996 campaign against 13-term 9th District Democratic incumbent Sidney Yates. In that unsuccessful run, as well as in his 1998 bid for Illinois House, Walsh presented himself as supporting abortion rights, gun control and gay rights and against prayer in public schools. Walsh said he arrived at his "pro-life without exception" stance — even in the cases of rape or incest or to save the life of the mother — after years of thought and research.

* VIDEO: Peter Roskam and Joe Walsh speak to volunteers in Addison Illinois 27 Oct 2012
23 Comments




































































Sorry, comments for this post are now closed.