* The Illinois Commission on Government Forecasting and Accountability's latest monthly report includes a history of Illinois' bond ratings dating back to 1973…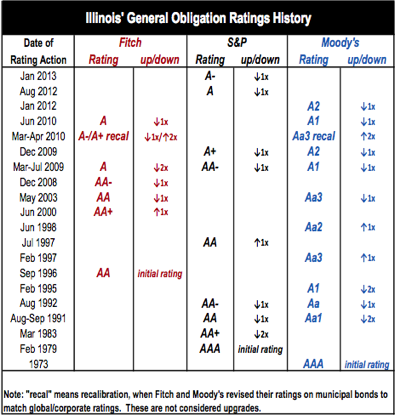 So, the last time Illinois' bond ratings were upgraded was in June of 2000 - but only one agency did so. You have to go back to the Thompson administration to see the last Illinois AAA rating.
10 Comments





























Sorry, comments for this post are now closed.