* My mom has been sending around childhood photos of me. In this one, my Uncle Denny is pulling me in a Kankakee Fire Department wagon, which I think may have been a Soap Box Derby entry….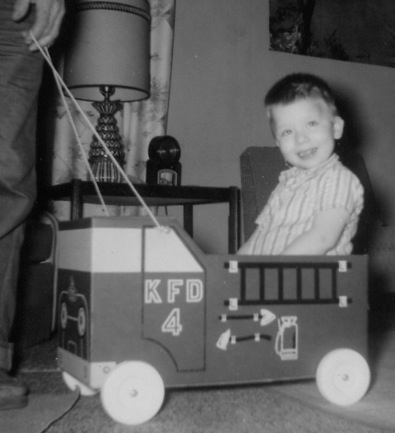 * The Question: Caption?
Every snarky commenter should [but aren't actually required to] also click here to donate to Lutheran Social Services of Illinois. I'm 51 today, so how about giving $51? Or $510 if you're a big bucks type? Thanks!
30 Comments

























































































Sorry, comments for this post are now closed.